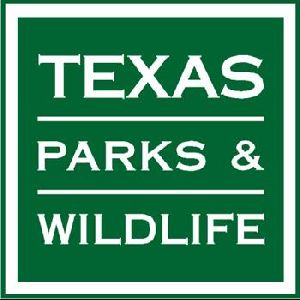 Recent changes mean that boaters and anglers who take steps designed to prevent the spread of invasive species such as zebra mussels, silver carp and bighead carp won't have to worry about being in violation of state laws prohibiting the possession of certain exotic species. These changes take effect May 17.
"Boaters and anglers on Lake Texoma, Lake Lavon and the Red River and its tributaries are being asked to take proactive steps toward being good stewards of the state's aquatic resources by draining all water from their watercraft before leaving a boat ramp and hitting the road," said Brian Van Zee, regional inland fisheries director for Texas Parks and Wildlife Department (TPWD).
Zebra mussels have become well established in Lake Texoma, and they can be spread to other waters by boats. Boaters are already prohibited from transporting exotic species that are visible to the naked eye, such as adult zebra mussels.
The new regulation is intended to prevent the spread of zebra mussel larvae, or veligers, which are so tiny they cannot be seen without a microscope. Veligers can survive for days in water trapped in a boat. Boaters on Lakes Texoma and Lavon who drain all bait buckets, livewells, bilges and any other systems or receptacles that could contain water prior to traveling on a public roadway will not be considered to be in possession of zebra mussels in violation of state law, with certain exceptions.
"The regulation does allow persons to travel from one boat ramp to another on the same water body without draining water," said Ken Kurzawski, regulations and information director for Texas Parks and Wildlife Department's Inland Fisheries Division. "This will allow striper guides on Lake Texoma to trailer from one boat ramp to another during the day. It will also allow bass tournament anglers to take out at one ramp and go to another for weigh-in. Guides and anglers will also be allowed to collect shad for bait in Texoma and then go below the dam to fish without draining water."
In short, all water will need to be removed from a boat before leaving Lakes Texoma or Lavon for another lake, the boater's home or other destination. The regulation applies to the Red River from the I-44 bridge in Wichita County downstream to the Arkansas border, including all Texas waters of Lake Texoma and Lake Lavon.
A second regulation designed to prevent the spread of silver and bighead carp also takes effect May 17. This regulation primarily affects anglers who collect live bait; it prohibits the transport of live non-game fish from waters known to be inhabited by the two species of carp. Waters affected are the Red River below Lake Texoma downstream to the Arkansas border, Big Cypress Bayou downstream of Ferrell's Bridge Dam on Lake O' the Pines (including the Texas waters of Caddo Lake) and the Sulphur River downstream of the Lake Wright Patman Dam.
"Collection and use of non-game fishes for bait on those water bodies will still be legal," said Kurzawski. "The regulation prohibits the moving of live bait fish from one water body to another. Young silver and bighead carp can easily be confused with native bait fish such as gizzard and threadfin shad. Anglers need to note that while it will be legal to take shad from Lake Texoma to below Denison Dam on the Red River, it will not be legal to take live bait from the Red River below the dam back to Lake Texoma or any other water body."
The new regulations are one part of the next phase of a continuing effort to protect the waters of Texas from invasive species. In late May TPWD will launch a public information campaign aimed at getting boaters to Clean, Drain and Dry their boats in order to help stop the spread of zebra mussels and other invasives. The campaign will use billboards, banners, signage at area businesses, buoys at boat ramps and radio public service announcements to get the message across.
Zebra mussels have the potential to hinder the water supply of communities throughout North Texas by damaging water treatment plants and clogging water supply pipelines. Once they have become established in a reservoir, there is no known way to get rid of them. Zebra mussels were brought to Lake Texoma on boats trailered in from other states with infected lakes. Stopping their transport from one water body to another by boats appears to be the only way to prevent their spread.