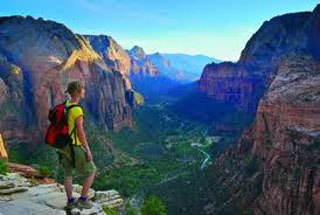 The official charity of America's national parks, the National Park Foundation, has received a $500,000 grant from the Disney Worldwide Conservation Fund. Disney's goal is to help promote and connect kids and families to America's national parks. The money will go to the Foundation's "Ticket to Ride" and "America's Best Idea" programs, which hopes to inspire America's youth by providing them with transportation and supporting community projects.
Disney is the first corporate partner to get on board with the Foundation's "Ticket to Ride" program, which started earlier this year. Its mission is to allow thousands of young folks to experience national parks this spring. This program will essentially help to knock down one of the greatest barriers in the prevention of kids less than 16 years of age visiting national parks. The program is hoping to provide transportation to over 100,000 students each year and engage them in meaningful activities once there.
The National Parks Foundation's goals are to fund grants and programs that implement awareness for the critical needs in our national parks. These areas include community outreach, getting adults and youth involved in conservation and help from professional organizations, such as Disney. The importance of America's youth becoming involved in the environment's health is being brought to light yet again.
For more information about the National Park Foundation, visit their website at www.nationalparks.org.
photo: blogsouthwest.com