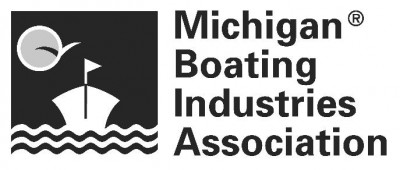 With 3,308 miles of Great Lakes shoreline and 11,000 inland lakes, it's not surprising Michigan already has an estimated four million boaters. The pastime is a great avenue to spend quality time with friends and family, make new friends and have a lot of fun. The Michigan Boating Industries Association hosts a website, boatmichigan.org – where new and seasoned boaters can find all of the information they need to enjoy a summer of boating.
A listing of consumer boating events, rules of the water, boating destinations, fishing information and a directory of products and services offered by state-wide marine businesses highlight some of the information available for free on boatmichigan.org.
Don't let the price tags scare you! According to the National Marine Manufacturers Association (NMMA) three out of four current boat owners have an average household income under $100,000. There are many options available for those looking to get started in boating with some new entry-level boats (most commonly 26 feet or under) that can be purchased for $20,000 or less with financing options that can get you on the water for as little as $200 per month.
Current boaters can invite their friends out on the water with a boat trip planner on Facebook.com/DiscoverBoating. The NMMA statistical abstract finds three out of four boaters were introduced to the sport at a child. Unlock a lifelong passion in the younger generation by sharing boating experiences with your friends and family.
The Michigan Boating Industries Association is a non-profit trade association representing Michigan $3.9 billion marine industry.  MBIA is dedicated to the advancement, promotion and protection of recreational boating in Michigan.  For more information about the MBIA call 734.261.0123 or visit www.mbia.org.