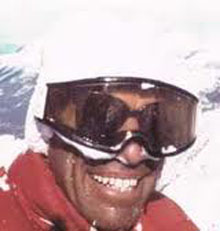 Robert Earl "Bob" Smith, who in 1965 created one of the most invaluable components in the ski and snowboard world, died on April 18 at his home in La Quinta, California. He was 78.
Dr. Smith's design kick started Smith Optics, a leader in outdoor eyewear. According to Tag Kleiner, marketing director for Smith Optics, Dr. Smith died of heart failure; just days after a pacemaker had been implanted.
Dr. Smith, an orthodontist for many years in Alta, Utah, began working on the revolutionary goggles in 1964. As an avid skier, he set out to fix the problem with the then-fog-capable goggles that would be more suitable for winter sports. By 1967, Dr. Smith had made a deal with Klaus Obermeyer, founder of the Obermeyer ski apparel company. He began producing and selling goggles under the name Smith in 1969.
As an ever-evolving company, Smith now makes goggles for motor sports, law enforcement and military use. Dr. Smith will long be remembered as a man who loved skiing the mountains and was able to bring comfort to his fellow enthusiasts when they are carrying his name through the deep powder for winters to come.
Photo courtesy of Idaho Mountain Express