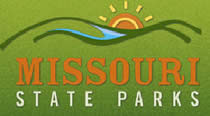 Experience spring in one of the most scenic areas of the state May 12 on a hike to the fire tower on Mudlick Mountain at Sam A. Baker State Park near Patterson. Sponsored by Missouri State Parks, the two-mile hike will begin at 9 a.m. and conclude around noon. The event is free and open to the public.
Spring marks the beginning of new life and is a great time of the year for a hike to the fire tower. Built in the 1930s by the Civilian Conservation Corps, the tower sits at the top of Mudlick Mountain at an elevation of 1,313 feet elevation. The hike is moderate and steep in some places so wear sturdy, closed-toed shoes and bring plenty of water and snacks. Hikers should meet in the front of the visitor center. The fire tower is not accessible to visitors.
Sam A. Baker State Park is located on Highway 143 about four miles north of Patterson. For more information, contact the park naturalist at 573-856-4514. For more information about Missouri state parks and historic sites, visit mostateparks.com. Missouri State Parks is a division of the Missouri Department of Natural Resources.