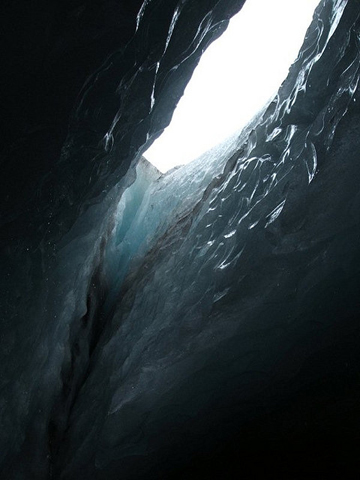 Saturday, April 21 was the last day Namgya Tshering Sherpa's team would see him alive. The 30-year-old climber from Khumjung, Nepal was working as a load carrier for Canadian outfitter, Peak Freaks, when he fell to his death down a crevasse.
He and his team were passing above the crevasse on a ladder when Tshering's crampon became stuck on a ladder ring. As he worked to dislodge it, another porter stepped onto the ladder, causing it to wobble. Tshering fell, but managed to hang on to one of the safety lines running along the ladder for just a moment before he feel 90 feet into the crevasse.
His death is the second of the season, which comes a little earlier than last year's statistics. Earlier this year, an experienced Sherpa died due to complications following altitude sickness. In 2011, the second death was reported on May 9, of an 82-year-old Nepalese man who died in an icefall. Since 1922, there have been 219 fatalities recorded on Mount Everest. Fifty-four of those have occurred after 2000.
Tshering's death is the circumstance of a careless accident that has raised safety concerns for the Sherpa community and foreign climbers attempting to scale Everest this season. Sherpas, or porters, are so used to scaling the mountain for a living that it's common for them to forgo the necessary safety precautions and attempt to cross ladders and other objects unroped, as if they were on flat ground.
This sends shivers down the spines of outfitters in the area, and with good reason looking back on Saturday's tragedy. The incident spurred a base camp-wide meeting to remind all mountaineers of the importance and necessity that Sherpas abide by the safety procedures such as wearing crampons and clipping into safety lines.
Photo: james_jhs (flickr)