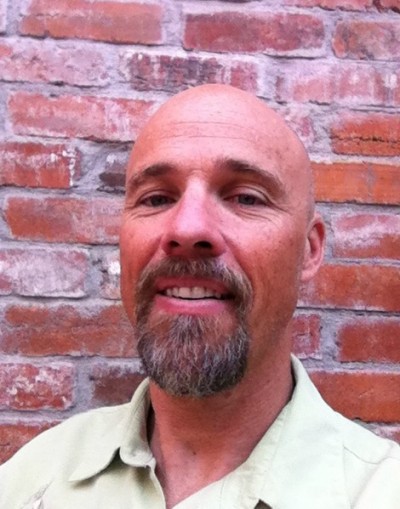 The American Mountain Guides Association (AMGA) is excited to announce the hiring of Baird Morrish as Membership Director. While originally from the San Franciso Bay Area, Baird has been a Boulder transplant now for 14 years.
Before joining the AMGA Baird comes from a unique background in sales management and marketing in the Outdoor and IT industries.   In the fast paced technology industry, Baird was tasked with developing business continuity initiatives designed to grow brand awareness and positioning for corporate partners. Through grassroots marketing campaigns and promotions his outreach programs have resulted in developing and retaining long-term partnerships throughout various distribution channels. In the outdoor industry, he has worked in retail, manufacturing and as a whitewater kayak instructor and guide nationally and in Canada, Costa Rica and Nepal. Outside of work Baird plays an active role in organizing local river festivals, coaching in the local ski race program at Eldora Mountain and is involved with local committees on recreational land use. He is an avid whitewater enthusiast, ski mountaineer and newbie ice climber looking for tips from his new colleagues at the AMGA.
For Baird, joining the AMGA is an exciting culmination of professional and recreational experiences and skills. Having taken various courses from AMGA guides he brings a great appreciation for the organization as a whole.   "I very much look forward to working closely with members and partners and to improve upon the high quality experience we share at the AMGA".
"All of us at the AMGA are excited to have Baird join the team," says Betsy Winter, AMGA Executive Director. "Baird comes to the AMGA with a diverse background and a unique set of experiences that we are confident will help propel the organization forward".
photo: American Mountain Guides Association