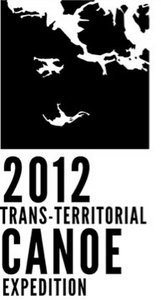 On May 4th, four Minnesota natives will set out by ferry from Bellingham, WA for Skagway, AK, where they will begin a 135 day canoe expedition from the headwaters of the Yukon River to Hudson Bay.  The 2012 Trans-Territorial Canoe Expedition team will rely on Kokatat GORE-TEX dry suits and PFDs (personal flotation devices) as they traverse Northern Canada.
The expedition is thought to be the first of its kind by canoe to follow a route from the Pacific Ocean to Hudson Bay via the Yukon, Pelly and Ross, and Mackenzie Rivers.
"This expedition will encounter extremely cold water and potentially dangerous conditions and we're proud that they have selected Kokatat to keep them dry and safe," said Lisa Kincaid, Promotions and Sponsorship Manager at Kokatat.
 Long canoe trips in isolated regions of North America are nothing new for the team of Pete Marshall, Winchell DeLano, Steve Keaveny, and Matt Harren.  Members of the expedition have paddled to the Arctic Ocean and Hudson Bay several times, including a 2700-mile journey from Minnesota to the Arctic Ocean in 2005 by Marshall.
"Kokatat gear will be vital as we wade and pull our canoes up the cold, early season rivers, where the water is cold enough to make an unprotected individual hypothermic in a matter of minutes," said Marshall.
The paddlers will be using Kokatat's Guide PFDs and GORE-TEX Expedition Dry Suits for the expedition which aims to promote proper environmental stewardship and advocacy within the greater outdoor community.
For more information on the expedition, the team members, and the route visit www.canoe2012.com.