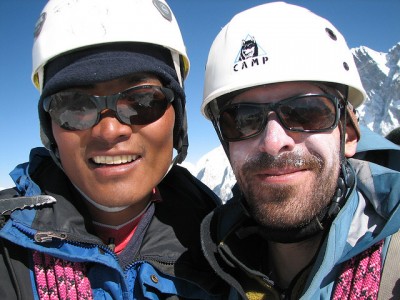 Scientists are gearing up to study the effects of high altitude on climbers in order to help patients with heart conditions and other ailments.
Dr. Bruce Johnson from the Mayo Clinic in Minnesota is heading the team. In an interview with the Associated Press, he said, "we are interested in some of the parallels between high altitude physiology and heart failure physiology."
The team of American scientists and researchers will monitor nine climbers attempting to scale Mount Everest. They will study the effects of high altitude on the heart, lungs, muscle loss and sleep.  Johnson said the team's laboratory at the Mayo Clinic focuses on lung congestion during heart failure. Lung congestion is oftentimes a killer of mountain climbers on high altitude climbs. Other common ailments are suffering from high altitude sickness because of the low levels of oxygen.
Scientists from the team say that Everest's extreme altitude puts climbers through the same conditions experienced by patients that suffer from heart disease.
This spring, an experienced Sherpa who had scaled Everest at least 10 times became the first casualty of the season when he died of high altitude sickness at the mountain's base camp last Wednesday.
The scientists left for Nepal Friday, landing at the airstrip at Lukla. After a week's trekking to get to the Everest base camp with several porters and yaks helping to carry their 1,500 pounds of medical equipment, they will set up their lab there. Base camp is located at 17,380 feet. The researchers expect to be there until mid-May.
Photo: McKay Savage