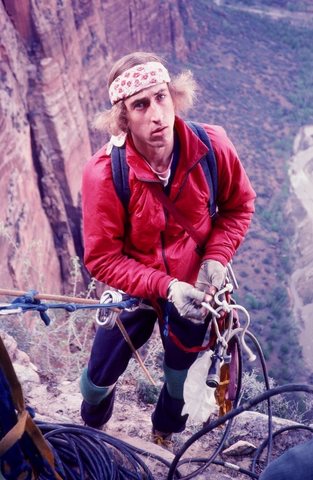 Mountain Khakis, a leading mountain-inspired lifestyle apparel brand, announces Industry-veteran Dale Bard has joined their leadership team as National Sales Manager.
On the eve of their 10th Anniversary year, Mountain Khakis has enlisted the talent and sales leadership acumen of Outdoor Industry-veteran, Dale Bard.
Dale's winding path of working in the Industry began in the truest, most honorable way – as a dirtbag.  A renowned climber and talented skier, he was a pioneer who challenged himself and his peers, and has a closet-full of tall stories to share as a result.  An excerpt from his own story, "In the Dead of Winter", published in the book, Yosemite Epics: Tales of Adventure from America's Greatest Playground (and featured in Adventure Sports Journal), reads, "At this point, we were getting very close to not making it. We survived on one tea bag and half a stick of butter for three days."  Good stories always start with not enough tea bags and butter.
In Bard's role as National Sales Manager for MK, he will focus initially on overseeing the Southwest, Northwest, Rockies, North Central and Great Lakes territories.  "Dale is a major addition to our team," states Ross Saldarini, MK President.  "He is a well of information, and brings new ideas that will help us sharpen our blade in 2012.  His objective, and ours, for the short-term is to grow sales in the West."
Bard's outdoor pedigree runs deep and wide… he has played an active role in the Outdoor Industry for over 35 years, in positions ranging from Sponsored Athlete, to Research & Development, to International Sales Manager, to Chief Operating Officer.  He has worked with leading hardgoods brands such as Black Diamond Equipment, La Sportiva, Petzl, Five Ten, and, most recently, Ortovox.  At Ortovox, Bard led the charge in establishing the company's US distribution facility, and the brand's foray into developing a softgoods program.  Which is a perfect segue into Mountain Khakis.
"I have known MK for many years and have always appreciated the brand and the product," said Bard.  "I watched MK come out of nowhere to make a significant mark on this industry.  I think I can bring fresh, new ideas to this growing company, and further drive brand penetration and expansion in US and Canada.  Having arrived at MK, I feel this is a very positive and healthy fit."
"I'm honored to have Dale on the team and to be able to bring another really talented professional and great person into the MK family.  He's our Olympian!" said Saldarini.
Welcome to the MK Family, Dale!