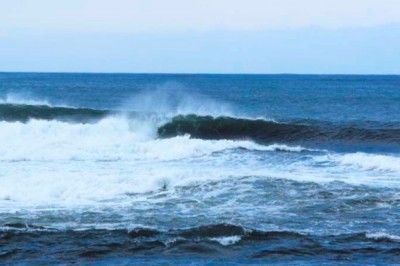 ASP International is pleased to announce the sanctioning of the first-ever event in the Republic of Korea, the ASP 2-Star men's Murasaki Quiksilver Open of Surfing to take place at Jeju Island's Mun Beach from June 14 – 18, 2012.
"The announcement of ASP Japan's partnering with Murasaki Sports and Quiksilver on the forthcoming South Korean event is indicative of ASP's goal to expand and develop professional surfing in these regions," Matt Wilson, ASP International Event Director, said. "We had great success last year and early this season with events in China and the entire Asia region has excellent potential in terms of world-class waves and developing world-class athletes."
Today's announcement comes at a fortunate time for the ASP Japan region as both they and the entire Asian surfing community look to rebuild after the natural disasters of 2011.
"We are delighted to announce the holding of the ASP 2-Star Murasaki Quiksilver Open of Surfing event on Jeju Island in Korea," Tosh Omi, ASP Japan General Manager, said. "We have heard that Jeju Island has great potential for waves during this season and we give big credit to the Murasaki Sports for their vision for surfing in this region and their history of supporting professional surfing. ASP Japan and Murasaki Sports have teamed up for the past seven years in organizing professional surfing events, and we hope this event will have a positive impact on surfing in Korea and lead to the development of surfers from this nation."
Murasaki Sports has been supporting surfing events in the Republic of Korea for a decade now, and 2012 will mark the first year that the event will be officially sanctioned by the ASP.
"We thank the ASP for officially sanctioning our event and are also honored that the ASP will organize the pro surfing event in Korea," Mr. Kanayama, Murasaki Sports Marketing Manager, said. "This year celebrates our company's 40th anniversary as well as this will be our 10th year that we've had our event in Jeju Island. We hope the surfing culture continues to grow in South Korea and someday be well-known worldwide. As an international event for 2012, we hope it will be held annually and be a part of the international calendar. We hope we can introduce to the world the high-quality waves that Jeju Island have on offer to the world."
The Murasaki Quiksilver Open of Surfing Jeju Island event will take place from June 14 – 18, 2012.
For more information, log onto www.aspworldtour.com