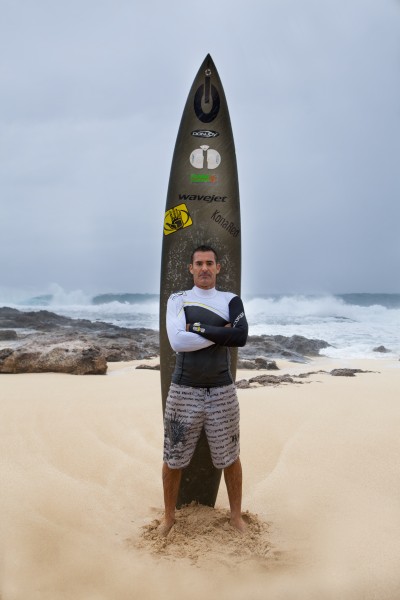 Extreme waterman Garrett McNamara is the latest athlete to join the Body Glove family. McNamara has signed on for wetsuits, PFD's and accessories.
"Garrett is one of the craziest big wave surfers exemplifying passion, talent and the mentality of risking it all. We are excited to have an all around waterman with such a great personality on our team," said Billy Meistrell, Body Glove International, Vice President
McNamara is most famously known for breaking the world record for largest wave ever ridden, when he was towed into a 90 ft wave in Portugal, at the North Canyon. He also won the Tow-in World Cup at Jaws along with partner Rodrigo Resende.
"Mainly, I need wetsuits that I can trust. Most of the situations I get into…my life is on the line. They can't be blowing out or falling apart during a massive wipeout. I also need personal flotation devices for a lot of situations. We can collaborate on ideas and create superior impact vests and suits. After meeting and getting to know everybody, they're all really good people and it's going to be fun. It's all about having fun and doing what you love," states Garrett McNamara
This year has been an incredible year for Garrett. He has been nominated for 2 awards in the 2012 Billabong XXL Awards including, "Ride of the Year" and "Biggest Wave." Here are some highlights of his performance over the last several months.
For more information on Garrett McNamara and other Body Glove athletes and products go to www.bodyglove.com and for daily updates visit www.facebook.com/bodyglove.