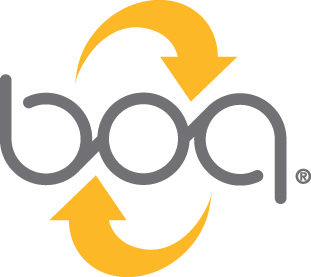 Boa Technology has added Merle Mcreery as its New Chief Financial Officer. President of Boa Technology had this to say on the move: "With over a decade of experience, Merle brings a wealth of financial leadership to Boa and very pleased to have him board.
McCreery previously worked at Deloitte & Touche and StorageTek and served as CFO for multiple venture-capital and private-equity corporations, including International Language Engineering, Network Photonics and ProStor Systems. He also served as Controller at Exabyte Corporation, where he helped guide the company through an initial public offering.
Another key hire is Doug Starkey, who joins Boa Technology's sales team as a regional account manager for Boa Medical. Starkey is charged with establishing Boa as an ingredient brand within several medical product categories that are emerging over the next two years. Starkey's experience in high-level software development, sales and product management align with Boa Technology's high standards for partner-brand collaboration and commitment to innovation.
Starkey comes to Boa from N-R-G Foods, makers of Honey Stinger, where he served as sales manager, a post that equipped him with an excellent understanding of mass retail distribution channels, which will be an asset for Boa's direct-to-consumer medical market segment.
Madison Proper joins the accounting team as Accounts Payable Specialist.Proper comes to Boa from SmartWool where she was an accounts receivable coordinator. Elyse Caldwell, an All-American snowboarder who competed at a national level, is Boa Technology's new administrative specialist.
To better serve its 110 partner brands worldwide in product development, Boa Technology has expanded its engineering team by naming Chris Converse as project engineer and Zach Jensen as prototype technician. Joel Donahue also joins Boa as IT generalist.