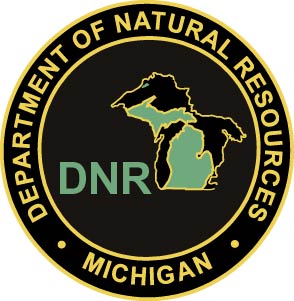 Recent weather events throughout northernMichiganhave created dangerous conditions on several pathways, snowmobile and ORV trails and forest roads maintained by the Department of Natural Resources in the northernLower Peninsula. As a result, the DNR is cautioning trail users that parts of some trails may be closed while work is being done to remove hazards and downed trees.
Known damage on trails occurred in Benzie, Grand Traverse,Lake, Manistee and Mason counties. Outdoor enthusiasts should be aware that portions of trails in these counties may be blocked, dangerous or closed for removal of downed trees.
DNR staff is assessing damage on the trails, and will work with local trail grant sponsors and volunteers to remove fallen trees from the trails. The DNR urges all trail riders to use extreme caution on the trails.
"We appreciate the public's patience at this time while we review and prioritize the damages on the trails," said DNR forest recreation specialistTodd Neiss. "We are working on the arrangements to clean up the damage that occurred during the recent storms and will have trails cleared and ready for recreation as soon as possible."