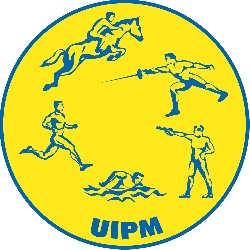 The 2012 Modern Pentathlon Olympic season is about to get under way with World Cup #1 heading to Charlotte, North Carolina, USA on 8-11 March 2012.
A record number of 171 Pentathletes will converge to the capital of North Carolina which will be hosting a World Cup for the first time.
The 21,000-seat Memorial Stadium will host the riding and combined events. Memorial Stadium, opened in 1934, overlooks the magnificent Charlotte skyline. With the fencing and swimming being close by, these are truly world class facilities.
All the Pentathletes will be hoping to gain valuable World Ranking points which could lead them to their dream of qualifying for the London Olympic Games.
UIPM President Dr h.c. Klaus Schormann stated 'We are all very excited about Charlotte entering the Pentathlon family and hosting this important event. We are now a year on from our laser debut and UIPM is very happy how it is progressing and we are looking forward to watch the athletes fight for the remaining London 2012 Olympic Games positions.'
The top 20 men will be present at World Cup #1, which makes it an incredibly tough and high standard event. All eyes will be on defending European, World & Olympic Champion Andrei Moiseev (RUS) as he looks to win his first World Cup Event since 2007.
The 32 year olds biggest challenge will come from his team mate and World #1 Aleksander Lesun, who will want to break free of his silver year of 2011 where he won silver at World Cup #2, World Cup Final & World Championships and clinch gold on the east coast.
The Russian pair will be pushed by the athletes that have not yet secured their Olympic Qualification position such as defending World Cup #1 Champion Pavlo Tymoschenko (UKR), World #6 Bence Demeter (HUN) & former World #1 David Svoboda (CZE) who will want to make up for his disappointing form slump from the tail end of 2011.
Again talk of the Women's field is World #1 Lena Schoneborn (GER). Schoneborn has been a revelation since becoming Olympic Champion in 2008 and will want to carry on her 2011 form which saw her claim gold at the World Cup Final & European Championships into 2012.
With the German's biggest rival, triple World Champion Amelie Caze (FRA) still confined to the treatment table, Schoneborn's threats for the first gold of the year will be the pair of mothers, current World Champion Victoria Tereshuk (UKR) & World #3 Laura Asadauskaite (LTU).
The North Carolinian public will be out in force to support their local American heroes and they have a real chance of seeing their stars on the podium. Young sensation Margaux Isaksen (USA) is the most likely to taste success after a brilliant finish to 2011 winning both the Pan American Championships and the Champion of Champions. Dennis Bowsher & Sam Sacksen (USA) lead the USA men's field fighting for that dream home medal.
Fans around the world will have the chance to watch these and other great athletes live and share in the excitement of Modern Pentathlon. UIPM will broadcast the finals live on Pentathlon TV at pentathlon.org on 10 & 11 March 2012. The broadcast will feature live fencing, riding and combined event and highlights of the swimming.
The USA World Cup is the first in a series of 5 events in the coming three months which will culminate in the World Cup final to be held in Chengdu, China on 26-27 May 2012.
Competition Schedule:
8 March – Women's Qualification Competition
9 March – Men's Qualification Competition
10 March – Women's Individual Finals
11 March – Men's Individual Finals
Will Moiseev repeat his extraordinary end to 2011? Will Margaux Isaksen trill the locals and get onto the podium? Will any of the Women be able to break the domination of Schoneborn. Let's see… Come and back your national heroes and visit the first World Cup of the season at Charlotte, USA