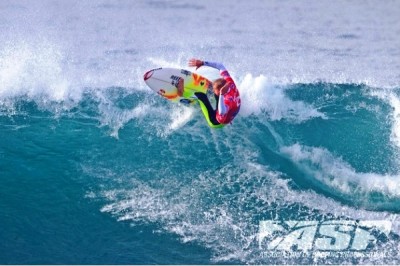 Rip Curl International is ecstatic to announce the re-signing of 2x ASP World Champion Mick Fanning to another 5 years. Per company policy, terms of the deal are not being disclosed.
Hailing from Australia's Gold Coast, Fanning (30) has been a Rip Curl teamrider for over 14 years. From countless Search strikes to our ASP World Tour events, Mick has been an icon for the Brand, and he now enters the next 5 years with energy and enthusiasm for what the future holds.
"Maintaining my relationship with Rip Curl means a lot to me. We've been through so much together since I signed with them when I was just 16," Fanning said.
"Working with Rip Curl has brought me some competitive success," Fanning continued, "and I'm confident that with their support there will be more good times in the future."
Neil Ridgway, Rip Curl Group Advertising and Marketing Chairman, shares the same excitement about the continued relationship, "Mick is our number one guy. He's part of our crew and we love him. There was never any doubt we'd have another five years together. Stoked."
Coming off a lingering neck injury, Fanning is rejuvenated and healthy as he enters the 2012 ASP World Tour season in pursuit of his 3rd ASP World Title.
Aside from competition, some new Rip Curl/MF (Mick Fanning) video projects and product collections are in the works that both parties are excited about.
"The most exciting thing about staying with Rip Curl is some of the projects we have planned together for the future," Fanning stated. "Rip Curl have shared their vision with me and it's something I want to be apart of."