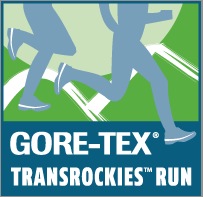 La Sportiva North America, makers of the world's finest mountain products, and W.L Gore and Associates, announce a partnership of La Sportiva as the footwear sponsor of the 2012 GORE-TEX® TransRockies Run.
The sixth edition of the GORE-TEX TransRockies Run is August 14-19, 2012. Starting in Buena Vista, Colorado and finishing in Beaver Creek, the 2012 route will have a total of 120 miles of single-track and double track through the historic wild west of the high Colorado Rockies. Along the way, runners will travel for six stages along the Continental Divide, cross high mountain summits, traverse alpine meadows and enjoy a true wilderness experience.
Through it all, the most important piece of equipment will be the runner's shoes, and as the sole footwear sponsor, La Sportiva will supply prizes and outfit volunteers in the Wildcat GTX shoe as well as provide race support to this international event.
"The TransRockies Run is a remarkable event and we're excited to be a part of it," says Kevin Fonger, La Sportiva's marketing manager and two-time GORE-TEX TransRockies Run participant. "The tight-knit trail running community comes together around this gruelling race and creates a level of camaraderie that's unmatched at any other event. With the GORE-TEX brand as the presenting sponsor, and a top-notch event team in place, the 2012 race promises to be a highlight of the summer trail running season."
Matt Schrenier, Global Gore Product Specialist stated, "We are thrilled to welcome LaSportiva to the GORE-TEX TransRockies Run. Their high performance footwear will be a great addition to this race for runners of all abilities. The variety of terrain and continually changing conditions on the course provide a perfect proving ground for Gore products. The GORE-TEX brand technology will keep the runners dry and comfortable inside as they face the elements outside."
Based upon the wildly successful GORE-TEX Transalpine-Run in Europe and the TransRockies mountain bike race, the GORE-TEX TransRockies Run is a multi-day point-to-point two person team format which allows athletes to see fantastic scenery while building camaraderie and overcoming adversity. It includes a mix of single-track and forest road with nearly 25,000 feet of elevation gain, reaching altitudes of over 12,500 feet.
The Run3 is a popular first step for runners to be part of this event, Individual runners will run alongside the teams for the first three stages, including the high point over Hope Pass, and the crossing of the Continental Divide at Tennessee Pass on the Colorado Trail. The Run3 field travels 58.4 miles and gains 8,600 feet of elevation.
While simply finishing the race is admirable for many participants, competition will be fierce at the front of the pack for $20,000 in prize money. Teams of two will compete in five different categories: Open Men, Open Women, Open Mixed, Masters Men (80+ combined ages) and Masters Women.