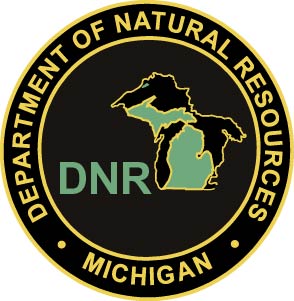 As winter melts into spring, you can find adventure and exercise inP.J.HoffmasterState Park, located at6585 Lake Harbor Road,Muskegon. The park features 10 miles of hiking trails, 2.5 miles ofLake Michiganshoreline, the Gillette Sand Dune Visitor Center and nature programs suitable for all ages and interests. TheVisitorCenterwill be the meeting place for the Exploring Nature programs. Each program includes an activity or short hike. The following programs are scheduled for March and April:
March 3:  Dune Fitness Terraining, 10:30 a.m.
Looking for an exciting outdoor workout? Join us for this dynamic hike. This 1.5-hour hike will cover varied dune terrain. Teens and adults only. Bring your fitness band.
March 10 : Spring Forward Hike, 10 a.m.
Hike Hoffmaster S. P. Homestead Trail, see signs of spring, hear the story of Hoffmaster homesteaders and learn about dune formations.
March 17 : All Things Green and Lucky Hike, 10 a.m.
Help us solve the mystery of the gold rocks, look for signs of spring, learn about the residents of the Hoffmaster woodland and see if you can spy the leprechauns. This short hike is appropriate for young children.
March 24 : Explore Mt. Baldy, 10:30 a.m.
Discover the nested dunes inside one of Hoffmaster's largest land features. This 1.5-hour hike will cover about two miles of challenging terrain. This hike is not appropriate for children.
March 31 : Michigan Bluebirds 101, 10 a.m. to 4 p.m.
Join the Michigan Bluebird Society for their annual Spring Bluebird Festival. Learn all about bluebirds and how to attract or support them. A full schedule of programs that day is available at www.michiganbluebirds.org. Lunch provided for $5.
April 14: Peeps of Spring, 11 a.m.
A closer look atMichigan's frogs and toads.
April 21 : Forest Fairies Green Tips Hike, 11 a.m.
Explore the Hoffmaster woodland with park interpreter Elizabeth Tillman and help her find the Earth Day "green tips" left behind by the Forest Fairies. This hike is appropriate for young children and their families. This is also an excellent activity for youth and scout groups.
"The programs we have for spring include a few perennial favorites along with some new adventures for outdoor enthusiasts who want to learn about the sand dunes while gaining some exercise. We have also added some suspense-filled hiking adventures for young children and scouts who might be looking for an out-of-the-ordinary, fun experience in the outdoors," said Park Interpreter Elizabeth Tillman.
All children attending programs must be accompanied by an adult. All programs are free. All programs are sponsored by the Gillette Nature Association, www.gillettenature.org.  For more information, contact the Gillette Visitor Center at 231-798-3573.For a listing of other events taking place in Michigan state parks and recreation areas, visit www.michigan.gov/dnrcalendar.
There is no cost to attend the Exploring Nature programs; however a Recreation Passport is required for entry into the park.