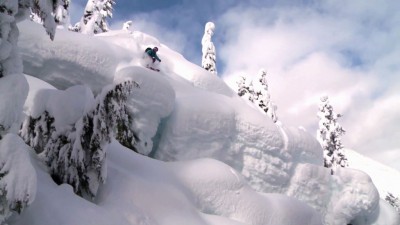 Yakima, the innovation leader in vehicle racks and cargo solutions, and outdoor gear company Outdoor Research (OR) are showcasing seven epic outdoor adventures through an original short film series, "The Classics." The series debuted this week on Yakima's YouTube channel (www.youtube.com/user/YakimaProducts/featured) and the OR microsite, www.whatsthedealwithdinosaur.com.
With breathtaking photography, the seven original shorts takes its viewers to iconic destinations across North America and shows off the incredible adventures to be had there, from sidecountry skiing through legendary powder on Washington's Mount Baker, to exploring the serene Georgia coast by sea kayak, to highly technical mountain biking in British Columbia's famed North Shore.
"There are so many epic outdoor adventures to be had across North America, and this film series has beautifully captured seven particularly amazing ones," said Ashley Williams, Yakima Marketing Manager. "For both experienced adventurers and those just getting their first taste of all the possibilities, these films are incredibly inspirational."
Yakima wants people to do more than admire the cool footage, however: it wants them to get out there and have their own epic adventures. To help them do so, there are weekly chances to win Yakima racks through online contests.
From February 13 through March 26, one film will be highlighted each week and viewers can enter to win gear through the Yakima Facebook page (www.facebook.com/yakimaproducts) and OR microsite. Yakima prizes include cargo boxes and racks for bikes, kayaks and skis.
Week of February 13 – Featured film: Skiing (Mount Baker, Washington). Yakima prize: SkyBox Pro 16 Onyx
Week of February 20 – Featured film: Ice Climbing (Mt. Washington Valley, New Hampshire). Yakima prize: RocketBox Pro 12
Week of February 27 – Featured film: Alpine Hiking (The Bugaboos, eastern British Columbia)
Week of March 5 – Featured film: Backpacking (Wind River Range, Wyoming)
Week of March 12 – Featured film: Sea Kayaking (Georgia). Yakima prize package: HullRaiser, Outdoorsman Truck Rack & MultiMount
Week of March 19 – Featured film: Rock Climbing (Red Rocks, Las Vegas). Yakima prize: SkyBox Pro 21 Onyx
Week of March 26 – Featured film: Mountain Biking (North Vancouver, British Columbia). Yakima prize: HighRoller