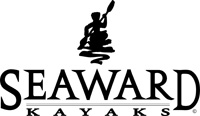 One of the biggest initial capital expenses of any tour operator or guiding company is the purchase of their fleet of kayaks. A small fleet can typically starts at around $20,000 (10 boats at $2,000 each) and keep going up from there.
To help keep those initial costs down, Seaward Kayaks partnered up with Dominion Lending Centres and developed the Advantage Plus Leasing System. The first of it's kind in the industry.
Very similar to leasing a car, small business owners will be able to lease a fleet of kayaks directly from Seaward for one fixed monthly cost. When the term of the three year lease is over the owner has the option to either buy the boats outright at a reduced cost or return the kayaks to Seaward and renew the lease with a brand new fleet.
To get some more information about the program I contacted Doug Godkin, Director of Marketing and International Sales at Seaward Kayaks.
"Rather than tying up cash flow within the season," Doug said, "the lease program is based on 1 days rental income per month per kayak leased."
"Our goal is to offer guiding and rental companies the ability to continue using North American manufactured high quality fiberglassed and thermoformed kayaks. Seaward Kayaks started in the paddle sports industry 25 years ago as a primary supplier to guiding companies and we will always maintain our support and dedication to this area of the sport."
Like anything in life, there are questions to ask with leasing compared to buying. There are a couple of questions to ask regarding the leasing program. What happens to my kayaks at the end of the lease? Seaward has indicated that at the end of the lease the operator has the ability to purchase the kayaks from the leasing company for a very small residual amount. From there the business owner has the freedom to sell the boats to their customers and generate further revenue for their business. If the operator decides to enter into another lease with a new fleet of kayaks, they can then keep their fleets rotated and new.
I think that the advantage of having a lower initial capital expense will be very appealing to new start-ups but to me the biggest advantage is knowing that as a business owner, you are going to get new boats for your clients after three years of use. I can't tell you the number of times that I have seen tour operators and paddling schools try to put their clients in worn out and broken boats and hope they won't notice. They do and that doesn't win you any points.