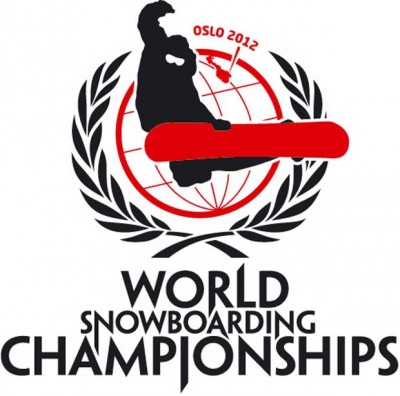 TTR and WSF are pleased to announce the confirmed rider field for the World Snowboarding Championships taking place February 10th-19th in Oslo, Norway.
Over 200 men and women from over 25 countries around the world, including 3-times TTR World Tour winners Peetu Piiroinen (FIN) and Jamie Anderson (USA), 2012 X-Games winners Mark McMorris and TORSTEIN HORGMO(NOR) as well as Olympic gold medallist Kelly Clark (USA), will compete for the Slopestyle and Halfpipe World Champion 2012 titles and $500,000 in total prize money.
With this immensely strong gathering of athletes in competitive snowboarding, spectators around the globe can expect a massive dose of action in the halfpipe and on the slopestyle course. More than a 100 independent TV stations will broadcast the WSC worldwide. TTR Pro Snowboarding, World Snowboard Federation and the WSC organizers in Oslo are pleased to welcome the athletes to the first World Snowboarding Championships for snowboarders by snowboarders since 1999.
A final round of Wildcards for influential riders, who weren't able to qualify through competition in the past year, were handed to: Olivier Gittler and Arthur Longo from France to enter the Halfpipe contest. The Women's Halfpipe contest sees Elena Hight (USA) join the start field.
The confirmed riders have been anticipating the World Snowboarding Championships for over a year now and can't wait to drop in and ride the world-class Slopestyle course and Halfpipe. 'The WSC is the most prestigious competition in Freestyle snowboarding in 2012, and I am very honored to be a part of it. We have all been focusing on this the whole season, it's that time to show your stuff' says Belgian Seppe Smits.
Hosting country Norway will warmly welcome many of their favorites in the Oslo Vinter Park Arena, such as Torstein Horgmo, Gjermund Braaten and Stale Sandbech in the men's field, and Kjersti Ostgaard-Buaas, Silje Norendal and Linn Haug in the Women's competition.
Henning Andersen, event director: 'Oslo is ready for the action: The snowpark is in good condition and the final phase of the shaping process has started. The city of Oslo is welcoming everyone to the biggest sports event in 2012.'
The complete overview of all confirmed athletes can be found at: WWW.WSC2012.COM