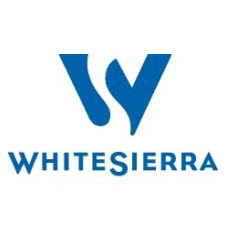 White Sierra Inc., an outdoor apparel brand dedicated to delivering performance apparel at value prices, today announced that its Men's Kalgoorlie Shirt is called out as one of the "World's Best Shirts" in the March issue of Backpacker Magazine.
The article summary states, "Essential gear for every far-flung adventure, a hiking tee that does it all. We tested more than 100 samples to find the best tops that breathe, wick, resist wear and tear, and keep you looking smart wherever the trail takes you."
Describing the Men's Kalgoorlie Long Sleeve Shirt, Backpacker testers found the following:
"At high altitudes and on water – where intense UV rays make full coverage a smart, skin-saving solution – testers reached for the UPF 30 Kalgoorlie. The collared button-down shields your neck and arms from scorching sun, and the woven, 100-percent polyester fabric dries superfast. Plus, its light, airy feel made it a favorite for hot weather hikes and paddling. Testers also issued props for the features. A hanging mesh liner across the upper back keeps the fabric from clinging to sweaty skin, two large chest pockets hold a passport and iPhone and fabric tabs secure rolled-up sleeves."
"We are honored to be recognized in an authentic, outdoor publication like Backpacker Magazine," said Kevin Hobday, Vice President of Sales at White Sierra, Inc. "Retailers appreciate the Kalgoorlie for its classic styling, its many earthy colorways, and the attention to detail that consumers looking for a performance driven shirt have come to expect. The Kalgoorie can stand up to any other shirt in the same performance category and given the value, it's unbeatable. It's great to know that it went through Backpacker's thorough product tests and came out on top."
The Kalgoorlie Long Sleeve shirt can be found at leading outdoor specialty retailers nationwide. For more information, visit www.whitesierra.com.