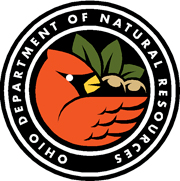 Now is the time for Ohioans to renew their watercraft registrations if they are set to expire on March 1. The renewal process can be completed conveniently online, through the mail or in person, according to the Ohio Department of Natural Resources (ODNR) Division of Watercraft.
Ohio watercraft registrations are valid for a period of three years. In 2011, Ohio had a record of 426,674 registered watercraft, and approximately 1/3 of Ohio's watercraft registrations will expire on March 1. The Division of Watercraft processed a record of 16,635 registration renewals online at www.ohiodnr.com/watercraft in 2011.
The Division of Watercraft encourages boat owners to take advantage of the online registration renewal system if they are not making any changes to boat information included in their registration.
Owner information, such as a mailing address, may be changed when using the online watercraft registration renewal process. Multiple boat registrations may be renewed online in one transaction. These secure renewal transactions require the use of a valid MasterCard or Visa credit card in addition to a Division of Watercraft assigned boat registration personal identification number.
The online renewal process may be utilized 24 hours a day, seven days a week through Sept. 30. Once the boat owner's transaction is successfully completed, a valid boat registration and decals will be sent in the mail within 10 days.
Ohio boat owners also may renew their watercraft registrations by mail through June 30, if they have no changes to information included on their registration, including owner information. Ohioans also may renew watercraft registrations in person when visiting a watercraft registration agent.
A listing of watercraft registration agents, which includes each of the Division of Watercraft's 11 area office locations, fee schedules and other registration information, is available online at www.ohiodnr.com/watercraft or by calling the Division of Watercraft toll free (in Ohio only) at 877-4BOATER (877-426-2837).