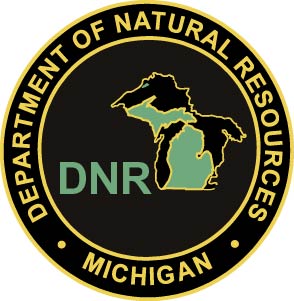 Tahquamenon Falls State Parkwill host the second annual Tahquamenon Snowshoe Race on Saturday, Feb. 18, with a variety of distances and courses offered for adults and children.
The event, organized by Great Lakes Endurance, LLC, will begin at 11 a.m. at the park'sUpperFalls. Adult participants will choose from 5K, 10K or 20K courses; children can register for an 800-meter kids race. The unique course includes views of the Upper Falls and winds through the park's towering old-growth white pines.
Registration fees range from $10-$40. Same-day registration will be available on-site, but those who pre-register online at www.greatlakesendurance.com will receive a discounted price. Proceeds from the race support environmental education programs atWhitefishTownshipSchool in Paradise.
The overall male and female 20K winners will receive a pair of Atlas snowshoes; 10K winners will receive a Mountain Hardware jacket; 5K and kids race winners will receive Mountain Hardware fleece tops. Additionally, the top three finishers of each race in each age group will receive local maple syrup, honey and organic chocolate. Post-race refreshments, including organic hot chocolate, blueberry scones and cherry juice, will be available for all participants.
For more information about the second annual Tahquamenon Snowshoe Race, or to make lodging reservations, contact park headquarters at 906-492-3415. Semi-modern campsites and a modern lodge are available during the winter season at TahquamenonFallsState Park. The campsites include electrical outlets and vault toilets. The lodge includes heat, electricity, a furnished kitchen, bathroom and bedrooms. To learn more about the park's winter camping amenities, visit www.michigan.gov/tahquamenonfalls.
The Recreation Passport has replaced motor vehicle permits for entry intoMichiganstate parks, recreation areas and state-administered boating access fee sites. This new way to fund Michigan's outdoor recreation opportunities also helps to preserve state forest campgrounds, trails, and historic and cultural sites in state parks, and provides park development grants to local communities.
Michiganresidents can purchase the Recreation Passport ($10 for motor vehicles; $5 for motorcycles) by checking "YES" on their license plate renewal forms, or at any state park or recreation area. Nonresident motor vehicles must still display a valid nonresident Recreation Passport ($29 annual; $8 daily) to enter a Michiganstate park, recreation area or state-administered boating access fee site; these can be purchased at any state park or recreation area, or through the Michigane-Store at www.michigan.gov/estore. To learn more about the Recreation Passport, visit www.michigan.gov/recreationpassport or call 517-241-7275.