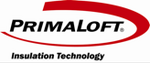 PrimaLoft Insulation Technology, the world leader in performance insulations and yarns, announced today an exclusive partnership with SWIX Nordic Gloves. SWIX, the world leader in the sale of Nordic gloves and accessories, will be exclusively using PrimaLoft insulation for all styles in their Nordic line beginning Fall/Winter 2012.
"We have great confidence in the decision to move ahead exclusively with PrimaLoft insulation for our Nordic gloves," said Jeffrey Lee, head of handwear worldwide, SWIX. "PrimaLoft's radiant properties are far superior to other insulated Nordic gloves we've inspected and tested, and above all, our world class athletes are very enthusiastic with the change."
This year, SWIX Nordic gloves featuring PrimaLoft Insulation will be available in 20 global markets, including Canada, Finland, Germany, Japan, Korea, Norway, Russia, Sweden and Switzerland.
The company will also introduce the new SWIX Star XC 100 Nordic Glove featuring wave fit technology, and powered by PrimaLoft ONE Insulation for an ultra-warm, comfortable and dry experience. The new style features a stretch Lycra outershell, Hydra-Vent breathable performance, Shock-Eze impact zone palm protection, palm thumb reinforcement and Contour-Fit technology for ultimate comfort. MSRP $45
PrimaLoft ONE is the ideal insulation for SWIX Nordic Gloves. Providing warmth, dryness and dexterity even in the harshest conditions, PrimaLoft ONE withstands moisture and dries remarkably fast, making it the gold standard for warmth, water resistance and softness.
"We are delighted to work with SWIX in transitioning their Nordic Glove line to PrimaLoft® Insulation," said Rodney Lane, Eastern U.S. territory manager for PrimaLoft. "We're looking forward to a long term partnership with this highly respected brand that is world renowned for their Nordic skiing heritage."
For more information about PrimaLoft, visit http://www.primaloft.com, and follow the PrimaLoft® conversation online at Facebook and Twitter.