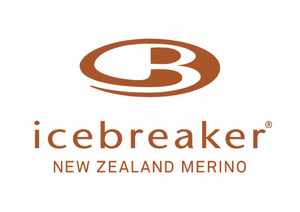 Icebreaker, the New Zealand company that pioneered the outdoor merino wool apparel category, today announced two new distributor partnerships in Asia, signaling the company's increased focus on its growing Asian business. Effective immediately and starting with the company's Fall/Winter 2012 lines, Goldwin and Free Time Gears will be the exclusive distributors of Icebreaker apparel in Japan and Taiwan, respectively.
"Outdoor and sports enthusiasts in Asia are just beginning to discover the sports base layering system concept. We are excited to introduce them to sports merino and lifestyle apparel and the natural fibre's amazing performance properties," said Frank Spiewack, General Manager of Distributors & Emerging Markets at Icebreaker.
Continued Spiewack, "With our European and North American markets established and thriving, now is the time to increase our focus on these important Asian markets. We're thrilled to partner with these two outstanding distributors, each of which has significant experience and reach within their outdoor and lifestyle markets, both through their own retail lines and through their relationships with other major lifestyle brands."
Icebreaker's new distributor in Japan is Goldwin, a highly experienced company that both has its own eponymous outdoor apparel line and is the licensed holder of several major outdoor brands, including The North Face, Helly Hansen, Champion, Ellesse and Speedo.
In addition to distributing Icebreaker product, Goldwin will also work with the company to develop new sizing for the Asian market, beginning with the Fall/Winter 2013 line.
Taiwan was Icebreaker's first step into the Asian market. Icebreaker began its partnership with Free Time Gears – a company representing numerous global brands, including Royal Robbins, CamelBak and Eagle Creek, and with multiple retail shops and points of sale in department stores throughout Taiwan – in March 2011. In addition to representing them for a season, Free Time Sports also opened Icebreaker's flagship store in Taipei, which they are running with support of Icebreaker. The Taipei TouchLab store opened its doors in September 2011.
The distributor model has already proven to be a success one for Icebreaker. In addition to these new Asian distributors, Icebreaker also has exclusive distributor relationships in the United Kingdom, Belgium/Luxembourg/Netherlands, Austria, Italy, Chile and South Africa.
Second New York City Store Opening Next Week
In other markets, Icebreaker is continuing its plans to open owned retail stores, with the opening of its first TouchLabs in New York City in 2010; and Vancouver, Canada and San Francisco in 2011. Next week, on January 23, 2012, Icebreaker will open its second store in Manhattan in the up-and-coming Meatpacking District, next to the city's new High Line Park.