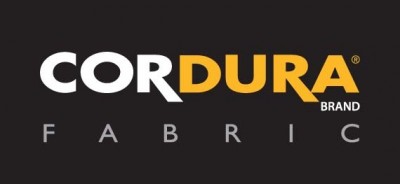 To continue catering to outdoor enthusiasts seeking lightweight yet durable solutions, Sea to Summit has introduced the Ultra-Sil Folding Bucket, Ultra-Sil Kitchen Sink and Ultra-Sil View Dry Sacks – all constructed with durable siliconized CORDURA Ultralite fabric for optimal strength-to-weight ratio. Available in Spring 2012, these products are built for easy transport and bring convenience to the outdoors.
"The Sea to Summit adoption of CORDURA Ultralite fabrics is a testament to the versatility of our fabric," said Cindy McNaull, global CORDURA brand and marketing director. "Even in lighter deniers, we design our technology to support our brand promise of durable, versatile, and reliable fabric performance to help Sea to Summit products go the distance."
The following are the latest Sea to Summit products featuring CORDURA fabric technology:
Weighing only one ounce, the Ultra-Sil Folding Bucket allows easy transport of water from the creek to the campground. With the capacity to support 10 liters, the Ultra-Sil Folding Bucket's exceptionally lightweight design featuring CORDURA Ultralite fabric compacts into a micro stuff sack for convenient storing and packing.
The Ultra-Sil Kitchen Sink is ideal for washing dirty dishes or keeping up with personal hygiene on the trail. Outfitted with handles, durable CORDURA Ultralite fabric, and stiffener ring for support, this sink helps provide modern-day conveniences without the extra weight. The sink can hold up to 10-liters of liquid and conveniently fits into a small stuff sack for packing.
The Ultra-Sil View Dry Sacks featuring CORDURA fabric are Sea to Summit's durable, lightweight solution to protecting gear from moisture. A strong thermoplastic polyurethane window offers visibility inside the sack, making contents easy to locate. The reinforced stitching on all stress points helps fight wear and tear from repeated long-term use. The sack is available in four different colors and seven sizes, ranging from a one to 35-liter capacity.
"We have had such success with our proprietary Ultra-Sil fabric made with CORDURA Ultralite fabric technology that we use it in nearly different 40 products." said Shelley Dunbar, Marketing Director for Sea to Summit. "CORDURA brand fabric gives us the ability to create products that are ultra lightweight and super packable without sacrificing strength and durability."