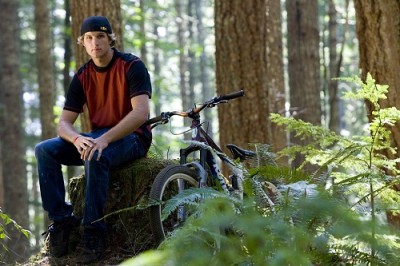 Ryders Eyewear, the premier manufacturer of high-performance and affordable eyewear, is proud announce the addition of Paul "Bass" Basagoitia to their line-up of distinguished athletes.
Bass emerged as a hardnosed contender on the freeride circuit at age 17, soaring to a first place finish at Whistler Crankworx on a borrowed bike in 2004.  A year later he again took first place at Crankworx, and solidified his pro status with a first at The Gathering and second at the Red Bull District Ride.
Over the past few seasons Bass has continued to thrive competitively, with a series of notable performances at the annual Teva Mountain Games in Vail, CO, where he took top honors in both the Slopestyle and Freeride Dual events in 2009, secured another win in Freeride Dual and second in Slopestyle in 2010, and followed up with a solid second place finish in Slopestyle in 2011.
During his time off-tour Bass has focused his energy on pushing the limits of big mountain riding; doggedly seeking to bring progressive slopestyle tricks into the hazardous and unpredictable big mountain realm.  Working with Freeride Entertainment, Bass spent extensive time in 2011 filming in Arizona, Utah, the Gobi Desert, and other remote international locations, for the highly anticipated feature film Where the Trail Ends, slated to premiere at Interbike 2012.