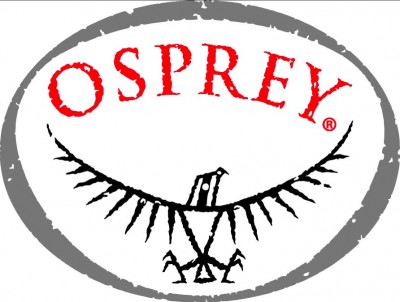 Osprey Packs, Inc. – a leader in creating top-quality, high-performance, innovative packs to comfortably and efficiently carry gear – is expanding its rolling luggage collection for Fall 2012 with the Contrail Series. Combining the rugged build of outdoor gear with clean, cosmopolitan good looks, the Contrail Series offers the frequent traveler unparalleled performance and organization.
"The Contrail Series is the complete package, with great looks, incredible durability, innovative organizational features and multiple sizes for every travel need," said Gareth Martins, marketing director of Osprey. "And with our new Handle-It system, there's no more struggling with your luggage and carryon bag while navigating through the airport. "
The collection includes two rollers, the Contrail 22"/46L and Contrail 28"/75L, both of which include the FlightLocker™ and  LaundryBag™ -removable components to keep contents organized. The Contrail collection also includes three companion bags – Contrail Day, Contrail Courier and Contrail Tote – that attach to the rollers with Osprey's innovative new Handle-It system.
Compared to traditional sleeve designs of most travel bags, which put the additional weight high on the handle and makes the roller feel heavier and unbalanced, Osprey's Handle-It design keeps the additional load balanced directly over the wheels. The key design component is a stiff panel with an open slot that folds down against the accessory bag backpanel and is held in place by magnets. The companion bag attaches by flipping up the panel and slipping the slot over the extendible handle on the roller.
Contrail Rollers
Standout organizational features include:
Removable FlightLocker organizer accessory offers a simple, all-in-one packing solution. It speeds packing and unpacking and keeps clothes neat along the journey. The two front pockets are perfect for socks and underwear, while the back pocket is large enough for shoes or t-shirts. Sandwiched between the pockets is a folder for keeping shirts and pants looking good. As a bonus, the FlightLocker easily slips onto a clothes hanger, allowing it to be used for storage at the destination.
Removable LaundryBag provides separate storage for dirty or wet clothes in the backpanel compartment. It is removable and hangs on a coat hanger for easy access in the hotel room, and it clips back in easily when it's time to go
Other notable shared features include:
HighRoad Chassis provides smooth rolling performance
Large panel zip with lockable sliders accesses the main compartment
 Upgraded internal compression straps with fabric wings hold clothes securely
 External zip top pocket is ideal for toiletries, liquids or frequently needed items
Externally accessed zip pocket on front panel keeps small items accessible
Rear panel magazine pocket and ID card window
Padded top and side handles provide comfortable carry
Contrail 28"/75L – $339
Unique features:
External zippered side pockets
Two zippered pockets on inner front panel
Weight (not including removable features): 6 lbs. 
Dimensions: 28 h X 14 w X 12
Contrail 22"/46L- $299   
Unique features:
Two zippered pockets on inner front panel
Two zippered pockets on inner sidewalls
Weight (not including removable features): 5 lbs.
 Dimensions: 22 h X 14 w X 9
Contrail Companion Bags featuring Handle-It design:
Contrail Day- $129
Unique features:
Spacer mesh padded shoulder straps and backpanel
Handle-It attachment flap quickly connects to most 6" wide roller handles
Zippered security pocket hidden under Handle-It flap on backpanel
Padded sleeve fits laptops to 17"/43cm with direct zip access
Padded, fleece lined sleeve for tablet and eReader devices
Wide mouth panel access zip to main compartment with lockable sliders
Well organized main compartment with document sleeve, zip pocket, and side mesh sleeves
Two external zippered side pockets with internal spacer mesh sleeves
External stretch mesh side pockets
Weight: 2 lbs.
 Dimensions: 19 h X 13 w X 9
Contrail Courier- $119
Unique features:
Handle-It attachment flap quickly connects to most 6" wide roller handles
Zippered security pocket hidden under Handle-It flap on backpanel
Padded sleeve fits laptops to 15.4"/ 39cm
Padded, fleece lined sleeve for tablet and eReader devices
Top access zip to main compartment with lockable sliders
Well organized main compartment with document sleeve, zip pocket, and side mesh sleeves
Two external zippered side pockets with internal spacer mesh sleeves
Adjustable shoulder strap with wide spacer mesh covered pad
Weight: 2 lbs
. Dimensions: 13 h X 16 w X 7
Contrail Tote- $99
Unique features:
Handle-It attachment flap quickly connects to most 6" wide roller handles
Zippered security pocket hidden under Handle-It flap on backpanel
Zippered compartment with fleece tablet/eReader pocket and padded sleeve for laptops to 14" / 35.5cm
Large zippered compartment with dual mesh pockets and padded bottom
Main and computer compartments have lockable sliders
External stretch mesh water bottle pocket
Fixed, padded straps can be carried over shoulder or in hand
Padded grab handle on main body facilitates access to contents
Weight: 1 lb.
 Dimensions: 13 h X 18 w X 7