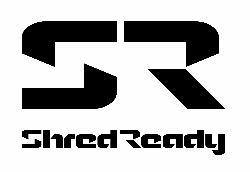 Shred Ready is pleased to announce Jordan Byrum as the winner of The 2011 Search competition.
Byrum is an 18-year-old from Benton, Ark. His winning video was shot on Daisy Creek and the Arkansas, Cheoah, Ocoee, and Cossatot rivers.
"I am so thankful to everyone who helped make it possible," said Byrum. "I'm stoked to see what the future holds with Shred Ready and I hope to keep going bigger and stomping more stouts."
The Search contest was intended to seek out and help young talented athletes who have a drive, desire, and motivation to take their own paddling to the next level. Contestants submitted videos that showed off their kayaking skills for a chance to become a sponsored member of the Shred Ready Kayak team.
"Since our humble beginnings in spare bedroom and garage Shred Ready's success has been tied to the Athletes who represent us in the around the world," said Tom Sherburne President of Shred Ready. "
"Shred Ready is stoked to have Jordan Byrum join the 2012 roster of talented kayakers like Chris Korbulic, Pat Keller, Chris Gragtmans, Elaine Campbell, and Isaac Levinson."
"I was blown away by the talented and technically savvy young people courageous enough to submit them for the world to decide if they should be on the 2012 Team," said Sherburne.
Shred Ready, Inc is an independent manufacturer and helmet design company located in Auburn, Alabama. Founded in 1997 in a spare bedroom and garage it has since grown to worldwide distribution. Shred Ready has been at the forefront of water sport helmet design with such features as; brims on helmets, the HOG 1.0, 2.0 and HOT occipital locks, individualized custom graphics, and the first US helmet to receive CE 1385 certification. Self made and self paid, Shred Ready continues its dedication to local, regional, national, and international events and athletes. Shred Ready manufactures a mix of injected molded and carbon/Kevlar composite helmets for water sports and lifestyle apparel.