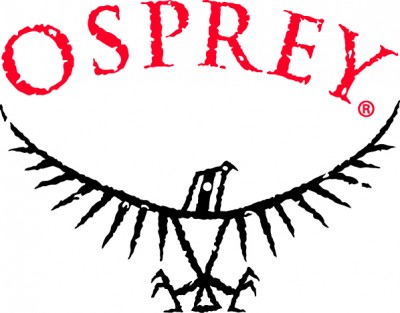 Osprey Packs, Inc. a leader in creating top-quality, high-performance, innovative packs to comfortably and efficiently carry gear – is redefining what lightweight means in luggage. Channeling the brand's experience in building lightweight packs and luggage, the Ozone Series roller bags, debuting in Fall 2012, are the lightest, fully featured roller bags on the market.
"As a backpack company we understand the importance of lightweight and we carry this guiding principal into our luggage design," said Osprey founder, Mike Pfotenhauer. "With Ozone, we are building on our existing lightweight luggage assortment to deliver ultra-light design without compromising durability or features. With a minimalist but robust body and a lighter, redesigned chassis, these ultra-light rollers will set the standard for lightweight performance luggage."
Built on Osprey's new HighRoad LT chassis, which is 20 percent lighter than the original HighRoad chassis, Ozone offers a full-featured package with excellent roll, rugged performance and multiple organizational features. The Ozone Series includes three sizes: 28"/80L for extended trips and gear hauling, 22"/46L for general carry-on and 18"/36L for international carry-on.
Each Ozone Series roller bag includes these features:
 The new HighRoad LT™ chassis: light, strong and smooth rolling
    6001 aluminum frame
    Ultradurable injection molded high clearance ABS base
    Large polyurethane w heels with sealed bearings
An extendable handle that is ergonomically designed for comfortable grip
Lightweight construction with strategic reinforcements at key wear points
Large panel zip access to main compartment with lockable sliders
Three external compression straps secure load and protect zippers
External zip top pocket is ideal for toiletries, liquids or frequently needed items
Two full length external zip pockets on front panel
Rear panel pocket with inner zip pocket keeps magazines and small items handy
Internal compression straps keep gear and clothing neat and secure
Three large internal zip pockets keep gear organized
Available sizes:
OZONE 28"/80L – $249
Weight: 5 lbs.
Dimensions: 28 h X 14 w X 14 
Colors: Light Green, Light Grey
OZONE 22"/46L – $229
Weight: 4 lbs.
Dimensions: 22 h X 14 w X 9 (maximum legal carry-on size)
Colors: Light Green, Light Grey
OZONE 18"/36L – $199
Weight: 4 lbs.
Dimensions: 18 h X 14 w X 8 (carry-on size)
Colors: Light Green, Light Grey