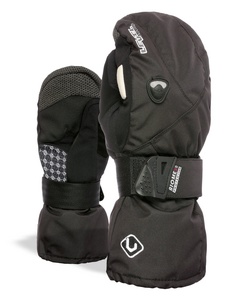 Level is now partnering directly with specialty retailers in the United States to offer both premium products and unrivaled margins. With over twenty years of experience furthering glove technology, the Italian company is using a new business model to expand the support it offers American retailers and customers.
Forgoing traditional distribution channels, Level redistributes profits directly to retailers to provide margins of upwards of sixty percent. "The current trend of specialty retailers selling fewer products and making less money is not sustainable. It's also not feasible for these retailers to compete against big box stores by selling the same brands," explains Level owner Davide Compagnoni. "At Level, we see an opportunity to make our specialty retail partners more money by offering premium products with premium margins."
Level is collaborating with Sales Guys of Steamboat Springs, Colorado to implement this new business model. This partnership allows Level to offer retailers "a direct relationship with the brand, excellent customer service, and strong marketing and point of purchase efforts to support great sell-thru and maintain margins," explains Sales Guys founder Marty Carrigan. It also enables Level to expand its reach into the American market. For years, Level has been a leader of the premium glove market in Europe, offering collections designed to meet the needs of snowboarders and skiers—be they men or women, freestylers, freeriders, or World Cup racers.
The company has built its reputation on the craftsmanship and technology of its products. Athletes turn to Level for gloves with sophisticated features like heat-moldable materials that offer a customizable fit, Biomex wrist protection, Kirax liners that enhance reflexes, and an air wrist support system that can be turned on or off. This technology is paired with proven materials like Gore-Tex, Polartec, Primaloft, wool, and fine leather. A focus on innovation and quality also drives Level's other product offerings, which include ski poles, packs, travel bags, and headwear.
"Level is driven by a spirit of excellence," explains Compagnoni. This excellence includes both the brand's products and its commitment to supporting specialty retailers. "Hands down, Level offers the best gloves and the best margins out there," states Carrigan. "The brand might be the fourth or fifth on your wall, but Level is the company that'll make your customers smile and make you money."