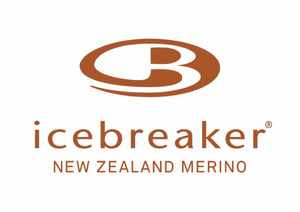 Icebreaker, the New Zealand company that pioneered the merino wool adventure apparel category, today announced it was opening its second store in New York City.
Icebreaker's new TouchLab store will open on January 23, 2012, in the Meatpacking District on Manhattan's West Side – one of New York City's premier shopping and dining destinations. The store will be at 823 Washington Street, across the street from High Line – the world-famous "park in the sky"—and near the new Standard Hotel.
"The Meatpacking District is a chic and exciting neighborhood with fantastic energy. We are excited to introduce Icebreaker to its residents and to the multitude of visitors who come to shop its premium stores," says Jeremy Moon, founder and CEO of Icebreaker.
"Icebreaker is perfect for active New Yorkers who value stylish, high performance apparel. It has something for everyone – from runners, cyclists and other fitness enthusiasts looking for a natural alternative to synthetics, to Meatpacking District shoppers with an eye for new and beautiful apparel."
Icebreaker's TouchLab store will feature the company's complete outdoor, running, cycling, travel, kids, underwear and city collections, all made from merino wool from the Southern Alps of New Zealand. Icebreaker merino is cool in the heat, highly breathable to prevent the clamminess and overheating associated with synthetics, soft, non-itch, sun safe, fire safe and easy care. It resists odor, and can be worn for days – sometimes weeks – without washing, which makes it ideal for travel.
Icebreaker opened its flagship TouchLab store in New York City in December 2010. The company has two other US TouchLabs: in Portland, Oregon (home of its US headquarters), and in San Francisco. In Canada, there are TouchLabs in Vancouver, British Columbia, and in Montréal, Canada.
The Meatpacking District TouchLab will be open Sunday through Thursday, from 11am to 7pm, and on Friday and Saturday, from 11am to 8pm.