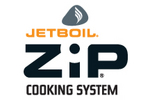 Jetboil, Incorporated, innovator and leader in the outdoor cooking category, has expanded its Leadership Team, naming Steven Brooks as Chief Operating Officer and John Peretti as Director of Research and Development. Both share established tenures with the company, Brooks formerly as Chief Financial Officer and Peretti as Product Programs Manager.
"I am excited and gratified by these advancements, and look forward to the increase in operational and
product development capabilities for Jetboil as we plan for continued growth", said co-founder and CEO Perry Dowst. "Both Steve and John have been key contributors in establishing and building the Jetboil brand and organization over our young history."
Before joining Jetboil, Brooks was CFO for Eastern Mountain Sports based in Peterborough, NH, and Peretti earned his engineering degree from Yale University.
Since its inception in 2004, Jetboil's category leading cooking systems have won numerous awards both inside and outside the outdoor industry. Its patented FluxRing technology, at the heart of Jetboil cooking systems, defines efficiency, safety and ease of use and its introduction has redefined the outdoor cooking category. The Jetboil team is committed to simplifying and personalizing outdoor cooking and fueling a world of exploration. Jetboil is the trusted and indispensable companion of those who push the limits of their endurance, and the boundaries of their experience.