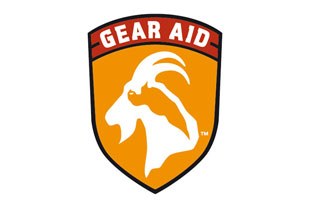 Bellingham, WA – In recognition of the winter solstice, Gear Aid by McNett has launched a "Snow Play" sweepstakes awarding two free lift tickets to any ski area. The sweepstakes, which is open to all, begins on the winter solstice, December 21, 2011, and ends on January 21, 2012. The Grand Prize winner will receive two free lift tickets to any ski area in the United States as well as a Gear Aid Outerwear Kit, which features ReviveX brand cleaners and water repellents for outdoor apparel. Gear Aid will also give away one additional Outerwear Care Kit for every 10 participant entries.
"The more people that enter, the more Outerwear Care Kits we give away," said Cheriss Faiola, community development specialist at McNett. "With the prospect of a La Nina winter, there is no better time than now to start prepping your outdoor apparel with ReviveX Spray On Water Repellents and Synthetic Fabric Cleaners."
Gear Aid will select winners at random during the Outdoor Retailer Winter Market show (booth #28027) on January 22, 2012. Simply visit http://www.facebook.com/GearAidOutdoor, click on the "Snow Play" sweepstakes link on the left and provide a name and email address.
"This is a great way to get everyone pumped up for what could be an epic season," said Faiola. "The only thing better than making powder turns is making free powder turns at the resort of your choosing."
In addition to the Grand Prize winner, Gear Aid will select multiple second place winners to receive a free Gear Aid Outerwear Kit. The kits contain ReviveX Synthetic Fabric Cleaner and ReviveX Spray On Water Repellent, everything a skier or snowboarder needs for cleaning gear and restoring water repellency to outerwear.
For more information about the Gear Aid winter solstice "Snow Play" sweepstakes and how people can win two free lift tickets, please visit: facebook.com/GearAidOutdoor.