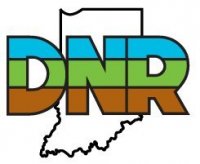 Got firewood?
If you need some, and you live near Pokagon State Park, you have found a source.
Members of the public, with a permit, may collect ash firewood from Pokagon State Park, which has extended dates and hours for doing so until further notice. Collection of firewood is normally prohibited at all Indiana State Parks, but destruction of ash trees by the emerald ash borer insect caused a change in policy at Pokagon.
Permits to collect firewood are available at the Pokagon park office on weekdays from 8 a.m. to 4 p.m. Cutting and hauling may take place from 8 a.m. to 5 p.m.
Permits cost $5 per pickup truck load. Larger vehicles will be charged accordingly. Purchasers of this firewood must agree to not take it out of emerald ash borer infested areas. Learn more about where the emerald ash borer is at dnr.IN.gov/entomolo, clicking on emerald ash borer, and clicking the Indiana link under the maps of quarantined sites link.
All proceeds from the sale of timber and the sale of firewood will get funneled back into a program to restore the park with new trees of a variety of species.
Normal park entry fees of $5 for in-state vehicles and $7 for out-of-state vehicles will be in effect.
For more information, call the park at (260) 833-2012.
Pokagon State Park is at 450 Lane 100 Lake James, Angola, 46703.
Media contact: Fred Wooley, Pokagon State Park interpretive naturalist, (260) 833-2012.