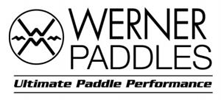 Werner Paddles has added a new warehouse and shipping facility to support their growth. The new facility located in Monroe, Washington is just a few miles from the production factory in Sultan. This new facility has more than doubled the space allocated for storage of paddles. Additionally, Werner's Shipping Department is now located in this space which will allow more room for staging orders. The old warehouse space in Sultan will be used by the Production team to house new machinery and improve production flow.
The implementation of the new facility to Werner dealers has been seamless. All correspondence and return shipments will continue to ship to the production address in Sultan, Washington. The only visible change is that Werner will not be shipping any paddles same day as the order is placed. All in stock paddles will ship the next day.
"The addition of the new warehouse and shipping facility really show our dealers how we continue to invest in our infrastructure to support the growth in our business. The cornerstone of what we do; providing the world's best paddles and outstanding customer service, will now be better supported by our facilities.. We are looking forward to a great new year with the best paddle delivery in the business," says Jim Miller, Werner Paddles Marketing Manager.
Werner Paddles is the leading manufacturer of high quality kayak, canoe, and stand up paddles, operating near the banks of the Skykomish River in Sultan, WA. For more information call 800.275.3311 or visit us at www.wernerpaddles.com.