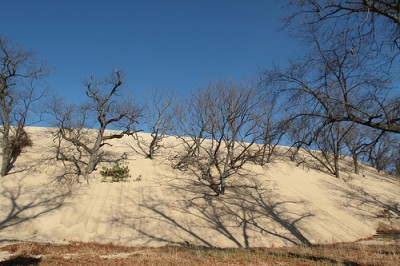 Lace up the boots for a stroll through the woods on Saturday, Dec. 24, at Indiana Dunes State Park.
This annual hike begins in the nature center at 10 a.m. After an hour, hikers will visit the park's Wilson Shelter for a warm-up by the fire and some hot cocoa, coffee and cookies before returning to the nature center.
The hike will pass through parts of trails 9 and 10 and will be easy to moderate in terms of difficulty. This annual tradition allows visitors to relax and unwind before the actual holiday by observing the changing seasons within the dunes.
"By now, most folks have their shopping done, so we encourage them to come by and enjoy the sights and sounds of the winter woods," said Brad Bumgardner, interpretive naturalist.
For more information, call the nature center at (219) 926-1390.