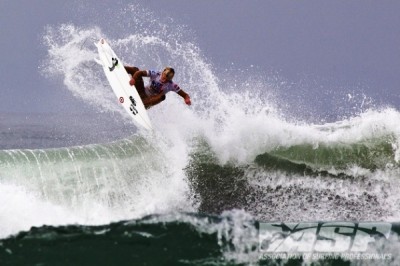 With the completion of the 2011 ASP World Tour, the ASP Top 34 have been determined for 2012. This elite group of surfers will contest for the 2012 ASP World Title, starting on the Gold Coast of Australia in February.
2012 ASP TOP 34:
1. Kelly Slater (USA)
2. Joel Parkinson (AUS)
3. Taj Burrow (AUS)
4. Gabriel Medina (BRA)
5. Owen Wright (AUS)
6. Adriano de Souza (BRA)
7. Julian Wilson (AUS)
8. Jordy Smith (ZAF)
9. Alejo Muniz (BRA)
10. Michel Bourez (PYF)
11. Josh Kerr (AUS)
12. Damien Hobgood (USA)
13. John John Florence (HAW)
14. Mick Fanning (AUS)
15. Jeremy Flores (FRA)
16. Heitor Alves (BRA)
17. Miguel Pupo (BRA)
18. Adrian Buchan (AUS)
19. Kieren Perrow (AUS)
20. Bede Durbidge (AUS)
21. Raoni Monteiro (BRA)
22. Brett Simpson (USA)
23. Adam Melling (AUS)
24. Kolohe Andino (USA)
25. C.J. Hobgood (USA)
26. Tiago Pires (PRT)
27. Jadson Andre (BRA)
28. Matt Wilkinson (AUS)
29. Patrick Gudauskas (USA)
30. Dusty Payne (HAW)
31. Travis Logie (ZAF)
32. Taylor Knox (USA)
33. Kai Otton (AUS) *surfer wildcard (next on the ASP World Rankings)
34. Yadin Nicol (AUS) *surfer wildcard (injury)
1st Alternate: Fredrick Patacchia (HAW)
2nd Alternate: Willian Cardoso (BRA)
3rd Alternate: Chris Davidson (AUS)
4th Alternate: Thiago Camarao (BRA)
The newly-minted ASP Top 34 will compete at the opening event of the season, the Quiksilver Pro Gold Coast from February 25 to March 7, 2011.
For more information, log onto www.aspworldtour.com