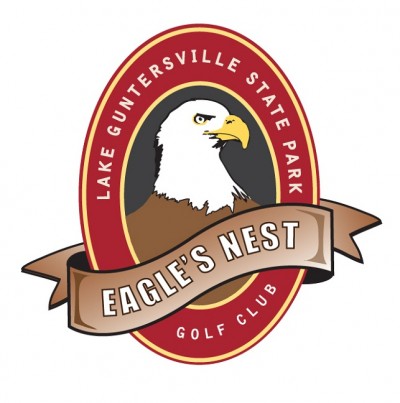 Two weeks after announcing the "Eagle's Nest" as the new name of the Lake Guntersville State Park golf course, Alabama State Parks announces the new names for its five other courses. The new names, along with the newly designed logos, are part of a rebranding plan to promote the individual courses and to combine all six courses as part of a statewide golf trail. As part of the rebranding, the courses will also be rated, sloped and handicapped for the Golf Handicap and Information Network (GHIN) system.
The new course names are:
The "General" at Joe Wheeler, Joe Wheeler's rank in the Confederate Army.
The "Oaks" at Oak Mountain, which represents the wide variety of oak trees in the park.
The "Sanctuary" at Lakepoint, which represents the nearby national wildlife sanctuary.
"Deer Haven" at Roland Cooper, which highlights the large local deer population.
The "Refuge" at Gulf State Park, represents the nearby national wildlife refuge.
The "Eagle's Nest" at Lake Guntersville, honors the return of the nation's symbol to Alabama.
The next phase of the rebranding is to give the golf trail a name. Alabama State Parks is soliciting names for the golf trail from the public. Starting December 1, the public is invited to visit the Alabama State Parks website to offer suggestions as to what the trail should be called. To submit suggestions for the golf trail name visit www.alapark.com, or email directly to [email protected].
When making a suggestion, consider the individual course names and provide ideas that incorporate all the names into a cohesive title. The trail name will be chosen in early 2012.
The Alabama Department of Conservation and Natural Resources promotes wise stewardship, management and enjoyment of Alabama's natural resources through five divisions: Marine Police, Marine Resources, State Lands, State Parks, and Wildlife and Freshwater Fisheries. To learn more about ADCNR, visit www.outdooralabama.com.