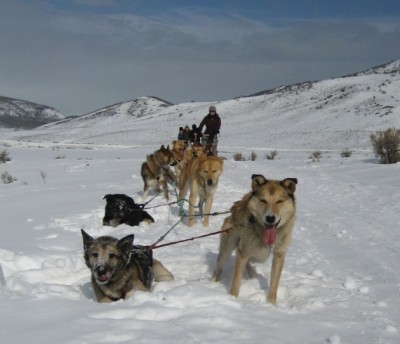 Oak Creek, CO. – Stagecoach State Park will host a new dog sled race, sponsored by the Stagecoach Property Owner's Association and the Colorado Mountain Mushers, on Jan. 7 and Jan. 8, 2012. The state park is seeking volunteers to help make the inaugural event a success.
Volunteer opportunities include; gate attendant, parking attendant, publicity, cleanup crew, post race results, and dog handling. Anyone interested in volunteering should contact Kimi Lehman at the park office at 970-736-2436 or by email at [email protected].
The race will be a family friendly event with about 15 dog sled teams participating, a sledding hill and a bake sale fundraiser for the Friends of Stagecoach State Park volunteer group. Please visit www.parks.state.co.us/parks/stagecoach or call the park office at 970-736-2436 for additional race information.