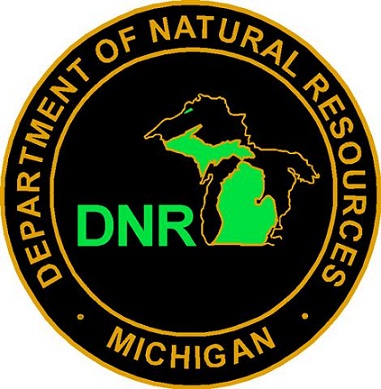 Winter is fast-approaching, and so is your chance to build your own pair of wood-framed snowshoes. Hartwick Pines State Park near Grayling is hosting three, two-day snowshoe lacing workshops. The following workshops will be held at the Michigan Forest Visitor Center within the park.
Dec. 10 and 11: Registration deadline Dec. 2.
Jan. 28 and 29: Registration deadline Jan. 20
Feb. 25 and 26: Registration deadline Feb. 17
Due to limited space, reservations are required. The total cost is $175. A $25 nonrefundable fee is required to secure your spot, with the remaining due at the workshop. For additional information and to have a registration packet sent to you, please call 989-348-2537 or email [email protected].
Two snowshoe styles are available. The Green Mountain Bearpaw, which measures 36 inches long by 10 inches wide, with no tail–will be made at the December and January workshops. The Ojibwa Snowshoe, which measures 54 inches long and 11 inches wide, canoe shaped with a pointed upturned toe–will be laced at the February workshop.
While building your shoes, participants will learn about the history of snowshoes, their use and why they are a popular pastime in Michigan. Participants also will receive detailed instructions to finish their shoes if they are not completed at the class. The workshops are very informal. Wear comfortable clothes and bring a sack lunch. The park will provide a variety of hot beverages and bottled water.
Future programs at Hartwick Pines State Park include cross country skiing by lantern light on Jan. 14 and 28, and Feb. 11 and 25, and several snowshoe hikes from Dec. 29 to March 3.
The Recreation Passport has replaced motor vehicle permits for entry into Michigan state parks, recreation areas and state-administered boating access fee sites. This new way to fund Michigan's outdoor recreation opportunities also helps to preserve state forest campgrounds, trails, and historic and cultural sites in state parks, and provides park development grants to local communities.
Michigan residents can purchase the Recreation Passport ($10 for motor vehicles; $5 for motorcycles) by checking "YES" on their license plate renewal forms, or at any state park or recreation area. Nonresident motor vehicles must still display a valid nonresident Recreation Passport ($29 annual; $8 daily) to enter a Michigan state park, recreation area or state-administered boating access fee site; these can be purchased at any state park or recreation area, or through the Michigan e-Store at www.michigan.gov/estore. To learn more about the Recreation Passport, visit www.michigan.gov/recreationpassport or call 517-241-7275.
The Michigan Department of Natural Resources is committed to the conservation, protection, management, use and enjoyment of the state's natural and cultural resources for current and future generations. For more information, go to www.michigan.gov/dnr.