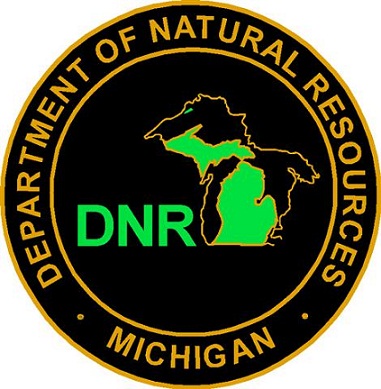 Department of Natural Resources Director Rodney Stokes has authorized the Department to proceed with purchasing 2,354 acres in Menominee and Dickinson counties in the Upper Peninsula to create the Menominee River State Recreation Area. The DNR will purchase the land for $2,534,400 in funding from the Michigan Natural Resources Trust Fund and DNR Land Exchange Facilitation Fund. The land is currently owned by Wisconsin Electric Power Company.
The acreage includes two separate tracts – Piers Gorge and Quiver Falls. Piers Gorge is located one mile south of the community of Norway, and includes 145.35 acres of land and 1.5 miles of access along the Menominee River. The acreage includes whitewater rapids and waterfalls, and contains some of the fastest-moving water in Michigan or Wisconsin. It is not navigable for general canoeing, but has become a popular destination for expert class kayakers seeking challenging Class IV whitewater. The parcel also contains good wildlife viewing opportunities for eagles, osprey and waterfowl, as well as public fishing access.
Quiver Falls is eight miles south of Piers Gorge and contains 2,208.83 acres of land and provides eight miles of access along the Menominee River. It is adjacent to the existing Menominee River Natural Resource Area, a 4,450-acre tract along five miles of the Menominee River managed by both the Michigan and Wisconsin Departments of Natural Resources.
The Quiver Falls parcel contains river frontage on both sides of the Menominee River, scenic rocky gorges with significant drops in the river and waterfalls. The area is popular with hunters and anglers, as well visitors because of the scenic sightseeing opportunities.
"This acquisition will give the Michigan Department of Natural Resources a unique opportunity to co-manage this area with our counterparts in Wisconsin," said Ron Olson, chief of the Michigan DNR's Parks and Recreation Division. "This would be our first jointly operated public recreation area and river corridor park, and would protect and make open to the public more than 5,000 acres along the Menominee River. The tourism potential of this project is enormous."
For more information on the purchase, including a map of the area, go to www.michigan.gov/nrc and click on the Nov. 10 agenda for the Michigan Natural Resources Commission. The purchase is outlined in Item 6 under Land Transactions.
The Michigan Department of Natural Resources is committed to the conservation, protection, management, use and enjoyment of the state's natural and cultural resources for current and future generations. For more information, go to www.michigan.gov/dnr.