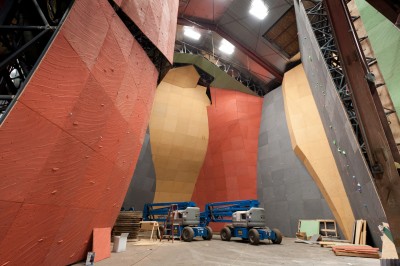 Seattle, WA — After 23 years, The Vertical World (America's First Climbing Gym) is building a world class climbing facility with 55ft lead walls, extensive bouldering, core exercise room, an event room and more. This press release is an open invitation for the media and community at large to preview the new space before we open. We will be holding tours on Friday nights at 5pm – starting November 18th until we open.
Located only a few blocks from our current Seattle location:
2330 W Commodore Way, Seattle, WA 98199
A blog dedicated to the project along with a photo archive of the project can be found here: verticalworld.com
A FAQ about the project can be found here: verticalworld.com/FAQ
For additional information or a special tour, Contact:
Rich Johnston
Vertical World, Inc
206-784-2846
[email protected]
www.verticalworld.com
Vertical World – America's First Climbing Gym provides a unique training facility and specialized programs for youth and adults within our communities.
We opened the very first rock climbing gym in America in 1987 on Elliott Ave in Seattle. The gym was no more than rocks glued to painted plywood panels. Today, with more advanced facilities, the Vertical World can accommodate a variety of custom group climbing needs, including: birthday parties, school and church groups, corporate events, private parties, and youth camps.