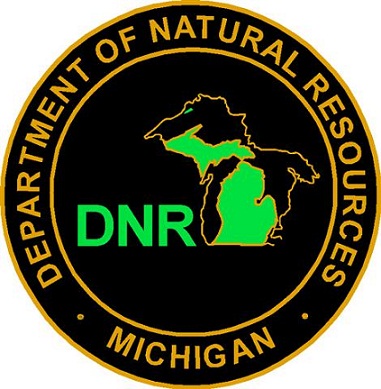 The Michigan Department of Natural Resources today announced that 24 community park and recreation facilities across the state will share nearly $600,000 in grants generated by the successful first year of the DNR's Recreation Passport. In October 2010, the Recreation Passport replaced motor vehicle permits for entry into Michigan state parks, recreation areas and state-administered boat launches.
Grants have been awarded to Arcadia Township, Belvidere Township, Coldsprings Township, Detroit, East Lansing, Eaton Rapids, Escanaba Township, Flushing Township, Grand Rapids(2), Ironwood, Marshall, Mount Pleasant, Norwood Township, Owosso, Portage Township(3)*, Riverview, Sherman Township, Springport Village, Sturgis, Three Rivers and Unadilla Township. (*Portage Township in Mackinac County received two grants; Portage Township in Houghton County received one grant.)
The full list of award recipients, grant amounts and descriptions of their projects is available at www.michigan.gov/dnr-grants.
The cities, counties and townships selected to receive a Recreation Passport grant clearly demonstrated projects that are designed to provide better public outdoor recreation opportunities or facilities and infrastructure plans that support public outdoor recreation activity. The winning entries were chosen from a field of 50 grant applications seeking some $1.2 million in funding.
"Healthy families and vibrant communities are essential to Michigan's future," Governor Rick Snyder said. "These grants help to provide residents with more opportunities to stay active while enjoying the outdoors. They also make communities more desirable places for families to live, work and play. This program is a great example of a state and local partnership that enhances the overall quality of life that we all enjoy."
Recreation Passport grant applicants sought funding for a broad range of public recreation projects, including playground equipment, picnic tables and shelters, renovation of bathroom facilities, tennis and basketball courts, skate parks and improved access for those with disabilities.
"One of our department's biggest priorities is to get more people outside more often, enjoying the many natural resources and outdoor recreation opportunities available in Michigan," said DNR Director Rodney Stokes. "Through the Recreation Passport grant, we're able to help make some good things happen at the local level – and, for many folks, that means wider accessibility to better resources right in their own neighborhoods."
Recreation Passport grants range from a minimum of $7,500 to a maximum of $30,000. The DNR expects that, in future years, the maximum grant amount will increase as revenue from sales of the Recreation Passport also increases.
Application materials for future Recreation Passport Grants are available at www.michigan.gov/dnr-grants. Interested individuals also may call Grants Management at 517-373-9125 or write to: Michigan Department of Natural Resources, Grants Management, P.O. Box 30425, Lansing, MI 48909-7925.
The Recreation Passport program, which is coordinated in conjunction with the Secretary of State's office, allows Michigan residents the option of paying an additional $10 per car or $5 per motorcycle when renewing a vehicle registration each year. The Passport, symbolized by the letter "P" printed on the renewal sticker, entitles that vehicle to access all state-run park facilities for the year the sticker is valid. Learn more about the Passport at www.michigan.gov/recreationpassport or 517-241-7275.
The Michigan Department of Natural Resources is committed to the conservation, protection, management, use and enjoyment of the state's natural and cultural resources for current and future generations. For more information, go to www.michigan.gov/dnr.