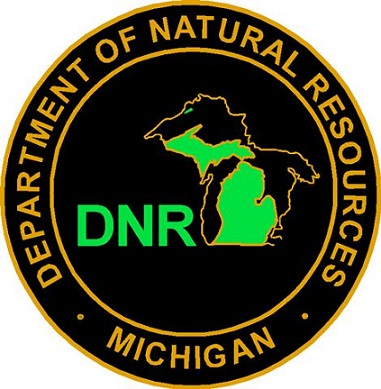 Get in step with one of winter's hottest recreational activities while experiencing the fun and satisfaction of building your own pair of snowshoes. Sleepy Hollow State Park in Clinton County will offer three opportunities to take part in Snowshoe Building Workshops this season taught by Clyde Risdon of Risdon Rigs.
The two-day workshops are scheduled from 5 to 9 p.m. on Fridays, and 9 a.m. to 1 p.m. on Saturdays. The workshops will be held on Dec. 2 and 3; Jan. 20 and 21; Feb. 3 and 4 at park headquarters, located at 7835 East Price Rd. in Laingsburg.
Risdon designs and builds premier quality dogsled equipment and custom snowshoes. His company's sleds have been used in major dogsled events, including the legendary Iditarod race. During each snowshoe workshop, Risdon will teach students how to weave one of two traditional wooden snowshoe designs. The class fee of $170, payable to Risdon Rigs, covers supplies, materials and equipment to make one pair of snowshoes.
The Snowshoe Building Workshop, which is part of the DNR's ongoing Recreation 101 program, is recommended for participants ages 16 or older. Class size is limited. For reservations, contact Sleepy Hollow State Park at 517-651-6217 or email [email protected]. The park is located near Exit 91 off US-127, 20 miles north of Lansing.
For more information about this event, the park, accessibility, or persons needing accommodations to attend this event contact Sleepy Hollow State Park (TTY/TDD711 Michigan Relay Center for the hearing impaired) or visit www.michigan.gov/dnr.
The Recreation Passport has replaced motor vehicle permits for entry into Michigan state parks, recreation areas and state-administered boating access fee sites. This new way to fund Michigan's outdoor recreation opportunities also helps to preserve state forest campgrounds, trails, and historic and cultural sites in state parks, and provides park development grants to local communities.
Michigan residents can purchase the Recreation Passport ($10 for motor vehicles; $5 for motorcycles) by checking "YES" on their license plate renewal forms, or at any state park or recreation area. Nonresident motor vehicles must still display a valid nonresident Recreation Passport ($29 annual; $8 daily) to enter a Michigan state park, recreation area or state-administered boating access fee site; these can be purchased at any state park or recreation area, or through the Michigan e-Store at www.michigan.gov/estore. To learn more about the Recreation Passport, visit www.michigan.gov/recreationpassport or call 517-241-7275.
The Michigan Department of Natural Resources is committed to the conservation, protection, management, use and enjoyment of the state's natural and cultural resources for current and future generations. For more information, go to www.michigan.gov/dnr.