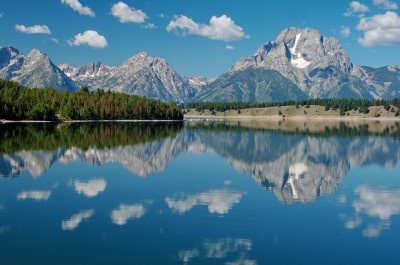 Orchard, CO. – Fall brings changes to the leaves and a touch of coolness in the air. It also marks changes at Jackson Lake State Park. Boating, camping and other outdoor activities will see changes on Tuesday, Nov. 1.
The reservoir will close to all boating on Nov. 1. This includes boating for fishing, water skiing, canoes, kayaks, and hunting. Hunters will be allowed to use hand launched craft to set and pick up decoys and to retrieve downed birds. Hunters are not allowed to hunt from a boat unless it is on shore.
Several campgrounds are open year round. The campgrounds that remain open from Nov. 1 through March 31 include Pelican and Northview, which have electric hook-ups, and Fox Hills, which is non-electric. Electric sites are $20.00 per night and non-electric are $16.00 per night in addition to the $7.00 daily pass. The shower buildings will be winterized on Nov. 1 and will reopen in the spring. The dump station and water in the campgrounds will be operational.
Hunting is in full swing and duck season opened Oct. 8. Hunters can hunt upland birds, waterfowl and small game on park property, as well as bow hunt deer. Several areas are open for hunting. Hunters can check the website for these areas or contact the park office.
The OHV track is open year round 8 a.m. to sunset every day. The track is one and a half miles long and was designed for the novice rider. The track is located on the south end of the park. The only fee for use of the track is a daily park's pass or an annual pass.
Fall and winter are also great for bird watching and wildlife viewing. Long eared owls winter at the park and other wildlife are often visible. Visitors can readily see many types of waterfowl, deer, turkey, coyotes and many other small animals.
Jackson Lake invites you to come out and enjoy the beauty that fall and winter have to offer. The quiet and serene surroundings allow visitors to relax and enjoy the outdoors. While at the park, stop in the visitor center and check out the retail store where visitors can find holiday gifts for just about anyone.
Jackson Lake State Park is a great place for families, camping and water sports. Conveniently located near Denver, Greeley and Fort Morgan, Jackson Lake State Park is one of the most popular water sports locations in northern Colorado. Visitors love Jackson's beautiful beaches, warm water and sandy lake bottom. The park offers 242 campsites (163 with electrical outlets) and year-round camping. Additional information on Jackson Lake State Park is available at: www.parks.state.co.us/Parks/JacksonLake
Colorado Parks and Wildlife gets everyone outdoors! Attracting more than 12 million visitors per year, Colorado's 42 State Parks are a vital cornerstone of Colorado's economy and quality of life. Colorado State Parks encompass 224,447 land and water acres, offering some of the best outdoor recreation destinations in the state. Colorado Parks and Wildlife is a leader in providing opportunities for outdoor recreation, protecting the state's favorite landscapes, teaching generations about nature and partnering with communities. Colorado State Parks also manage more than 4,300 campsites, and 63 cabins and yurts. For more information on Colorado State Parks or to purchase an annual pass online, visit www.parks.state.co.us.