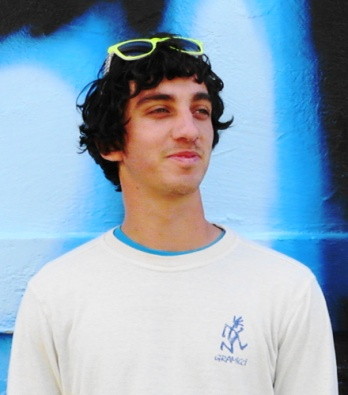 San Diego, CA October 25th 2011 — Chaos Headwear announces proud sponsorship of Outdoor Outreach's inaugural event "Reach the Peak", a trail run/walk and mountain festival event that is scheduled for November 5th, 2011 at Black Mountain Open Space Park & Hilltop Community Park in San Diego.
The goal of the event is twofold: first, to raise funds for Outdoor Outreach's programming, which aims at providing comprehensive outdoor programming that allows at-risk and underprivileged youth to make positive, lasting changes in their lives, and secondly, to celebrate the outdoors and active lifestyles. Participants, through purchasing a ticket of fundraising for entry, will be reaching out to help the most at-risk kids in the San Diego area.
The race is still open and you can still sign up at http://www.outdooroutreach.org/2011/08/reach-the-peak-registration-open/.
"Being a part of the Outdoor Outreach family has helped me to believe in myself through the support and encouragement of my peers and mentors. My experiences in the outdoors have taught me that life doesn't have to be what was given to you, you can choose your own path!"   Jesse Delgado-Outdoor Outreach graduate.
"There are a lot of races out there that emphasize reaching in, achieving a personal best, beating out the competition," says Outdoor Outreach Executive Director, Chris Rutgers, "but this event is different. This event is about reaching out."
The event offers participants a wide range of activities for every endurance level, including a simple, four-mile trail run/walk, an endurance course, a mountain navigation and adventure option, and a one-mile family fun, obstacle route.
Post-race, everyone will celebrate at the event's mountain festival, which will include lunch, a beer garden, live music, a rock climbing wall, a silent auction, and prizes from event sponsors like Chaos, Mesa Rim Climbing Center, and REI.
For ticket information call 619-238-5790 or for information on how to fundraise-for-entry head to: www.outdooroutreach.org/reachthepeak/.
About Outdoor Outreach: Outdoor Outreach was founded 1999 with a mission to empower at-risk and underprivileged youth to make positive lasting changes in their lives through comprehensive outdoor programming. It is the only agency in San Diego, and one of just a few in the country, to utilize outdoor physical experiences to provide youth with the support, relationships, resources and opportunities they need to become successful adults. Chaos is happy to be a part of this worthy cause by sponsoring the "Reach the Peak" event and encouraging youth to reach their full potential through experience of the great outdoors.
To learn more about Chaos Headwear, our products and programs, please visit www.chaoshats.com.