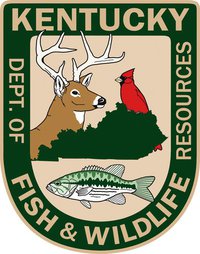 Frankfort, Ky. – Ghosts and goblins of all ages can join the fun at the Salato Wildlife Education Centers Halloween Walk with the Animals in Frankfort from 1 5 p.m. Saturday, Oct. 29. Admission to this kid-safe, trick-or-treat event is $5 per person.
The event is most appropriate for kids under the age of 11 and their parents. Little trick-or-treaters are encouraged to wear their Halloween costumes.
The Salato Center staff will trick or treat you with lots of exciting activities. The fun begins at the door when kids get their Halloween passports. There will be plenty of candy for kids as they get their passports stamped at each animal exhibit. Take your little goblins through the Haunted Hay Maze or dare to explore the Creatures of the Night. Kids can have their faces painted or fish for a prize at the fishing booth.
The Kentucky Department of Fish and Wildlife Foundation along with Toyota Motor Manufacturing (Georgetown), McDonalds, Mortenson Family Dental, Kentucky Proud and several other area businesses, are sponsors of the Halloween Walk with the Animals. Call the Salato Center at (502) 564-7863 to purchase tickets in advance and skip the lines.
The Salato Center has a variety of native animals for the public to see, including a black bear, an eagle, bobcats, elk, deer, bison, skunk, snakes and fish. The center has numerous indoor exhibits and miles of hiking trails open to the public. Fishing is available at two lakes. While some programs may require a registration fee, general admission to the Salato Center is free.
For more information, call 1-800-858-1549, ext. 4445. Learn more about upcoming events at the Salato Center on the Internet at fw.ky.gov. The Salato Center, operated by the Kentucky Department of Fish and Wildlife Resources, is located at the departments headquarters at #1 Sportsmans Lane (formerly #1 Game Farm Road), off U.S. 60 in Frankfort, 1.5 miles west of U.S. 127. Hours of operation are 9 a.m. to 5 p.m. Tuesdays through Fridays and 10 a.m. to 5 p.m. Saturdays. The center is closed Sundays, Mondays and state holidays.