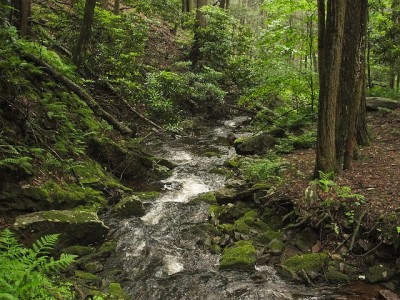 Trenton, NJ – Use your detective skills to search for clues to the cause of a wildfire. See foresters turn logs into lumber. Marvel as carvers transform ordinary pieces of wood into fascinating works of art. Take a hike deep into the woods.
This is just a sampling of the more than 40 forest- and nature-themed programs, activities and demonstrations that will be featured during the 17th Annual Fall Forestry Festival on Saturday, Oct. 1 at the Department of Environmental Protection's Forest Resource Education Center in Jackson, Ocean County.
"The Fall Forestry Festival provides a wonderful opportunity for residents to better appreciate the role trees have played in the development of New Jersey and their continued importance in keeping us connected to the natural world," said Amy Cradic, the DEP's Assistant Commissioner for Natural and Historic Resources.
The Fall Forestry Festival combines fun and learning for an enjoyable outing for the whole family.
Visitors will be able to discover the unique plants and creatures of a Pinelands forest, experience the tasty art of maple sugaring, find out what it takes to be a beekeeper, learn how to expertly identify trees, build a bird house or a bat house, see a sawmill in operation, take a hayride, and discover the creatures of New Jersey's swamps.
There will be plenty for the kids as well, including pumpkin painting, wooden helicopter building, tree climbing, and acorn planting. Smokey Bear will also be on hand, as well as other forest mascots.
The festival runs from 10 a.m. to 3 p.m. at the Forestry Resource Education Center. Admission and parking are free. Food will be available for purchase. Wear sturdy hiking shoes and bring insect repellant
For a full list of events and driving directions, visit www.njforestrycenter.org or call the Forest Resourced Education Center at (732) 928-0987.
Many programs may fulfill requirements for scouting badges. Email the FREC to be added to the scout mailing list at [email protected]
The Forest Resource Education Center, operated by the DEP's State Forestry Services, is committed to providing exceptional conservation education programs that promote benefits of trees and forest stewardship to all age groups at no cost.
The New Jersey Forest Tree Nursery, located on the same property, grows 650,000 seedlings yearly for reforestation efforts across the state.